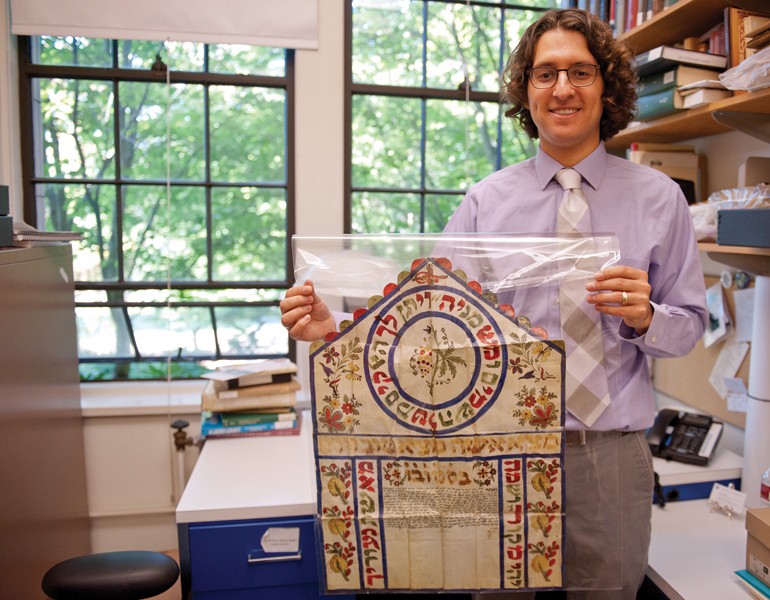 The Sephardic Jewish community faces a cultural turning point. As the last generation of native Ladino (Judeo-Spanish) speakers leaves us, their language and literary history could be lost.
But Professor Devin Naar is committed to making sure this doesn't happen. As Chair of the Sephardic Studies Program at the UW (in the Stroum Center for Jewish Studies within the Henry M. Jackson School of International Studies), Naar has spearheaded the creation of an interactive library of thousands of Ladino texts to ensure that generations of Sephardic Jews – many of whom live in Seattle – have access to their rich cultural heritage.
Naar first became interested in Ladino through a set of letters written in that language after the Holocaust. The letters concerned the fate of his relatives from Salonica, Greece, once the largest Ladino-speaking community in the world. By the time Naar encountered the letters, written Ladino had been all but forgotten. Determined to read them, he taught himself Ladino in the traditional script.
As word of Naar's ability to read Ladino spread, members of Seattle's thriving Sephardic community sought him out to translate family documents and other materials dating back to the 1600s. With the help of a research assistant and support from donors to the Founders Circle, Naar began digitizing and cataloguing the documents. The resulting archive of Sephardic materials is among the largest in the U.S.