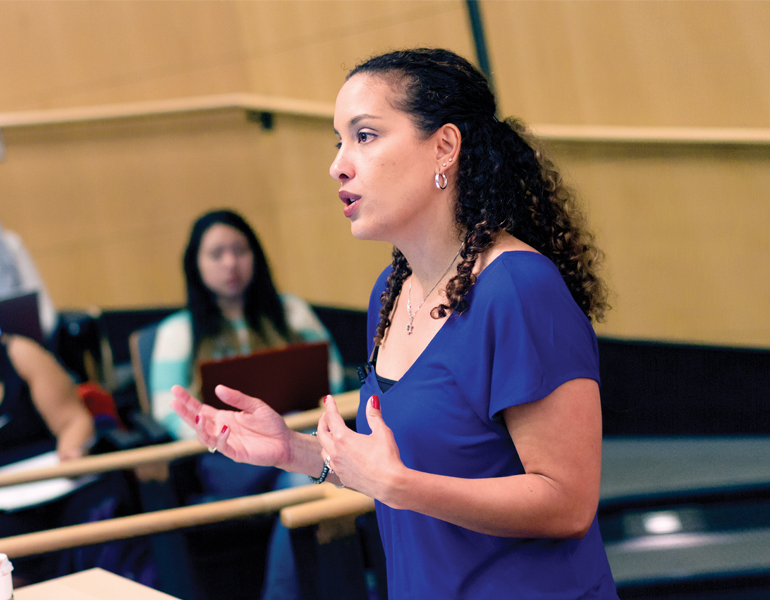 Criminals are meant to pay their debts to society through sentencing, but a different type of court-imposed debt can tie them to the criminal justice system for life. The problem, says sociology professor Alexes Harris, is that defendants are charged for everything from DNA samples to electronic monitoring devices, jury trials, and even room and board while incarcerated—fines and fees that few prisoners have the resources to pay. Harris has conducted extensive research on court-imposed fines in Washington state.
Fines have always been imposed in the U.S. criminal justice system, but states began ratcheting up fines and fees in the 1990s and 2000s to help pay the costs of a swelling incarceration system. Fees can now add up to thousands of dollars, and those who fail to pay are routinely jailed. "The system marks poor individuals for life," says Harris. "They become prisoners of debt." In her recent book, A Pound of Flesh: Monetary Sanctions as Punishment for the Poor, she points out that this is an issue of inequality, as the fines and fees fuel race and class disparity.
Building on her research in Washington state, Harris is now leading a five-year research project on monetary sanctions in eight states, funded by the Laura and John Arnold Foundation. As a key player in efforts to develop a national agenda policy around this issue, Harris also recently chaired a panel at a Department of Justice convening on fines and fees, and spoke at the White House about poverty and the criminal justice system.