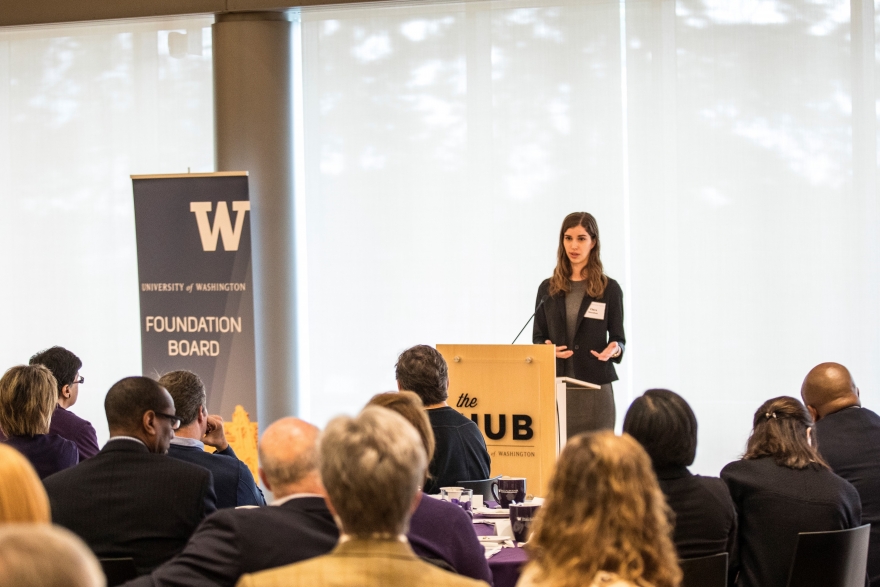 "LSJ tells the story of hope: It presents to its students the harsh realities of the world and then has the audacity to convince them that they can change it." – LSJ undergraduate, Clara Manahan
Thanks to a recent gift from the Mark Torrance Foundation, the innovations that have come to define Law, Societies & Justice (LSJ) major will be greatly empowered in the coming years. Through the gift, Steve Herbert, director of LSJ and professor of LSJ and geography, begins a five-year professorship to further LSJ's cutting-edge work, including transformational teaching methods and experienced-based learning. 
LSJ, an interdisciplinary program, challenges students to understand the forms and functions of law in an increasingly globalized world. Students develop a deep understanding for the variety of issues that effect the translation and impact of law on societies and individuals.
"LSJ focuses on how law on the books and law in action differ–it thrives in that gray area," LSJ undergraduate Clara Manahan explained during a recent presentation to the UW Foundation board. "It fearlessly drives into the heart of issues we face as socially conscious beings, and begins to equip students with the skills necessary to approach the world with analytic eyes, a determined spirit and a compassionate heart."
To accomplish this, LSJ relies on experience-based and immersive learning opportunities and a tight-knit community of students, faculty, and alumni who, together, are tackling our most pressing social justice issues. LSJ students are not preparing to build a better world after they graduate; they are actively engaged in shaping it now.
Herbert, director of LSJ since 2010, develops and encourages opportunities to shape the future by stewarding student experiences at the nexus of social justice, analysis and impact. This work earned Herbert a UW Distinguished Teaching Award in 2009 and inspired his new professorship.