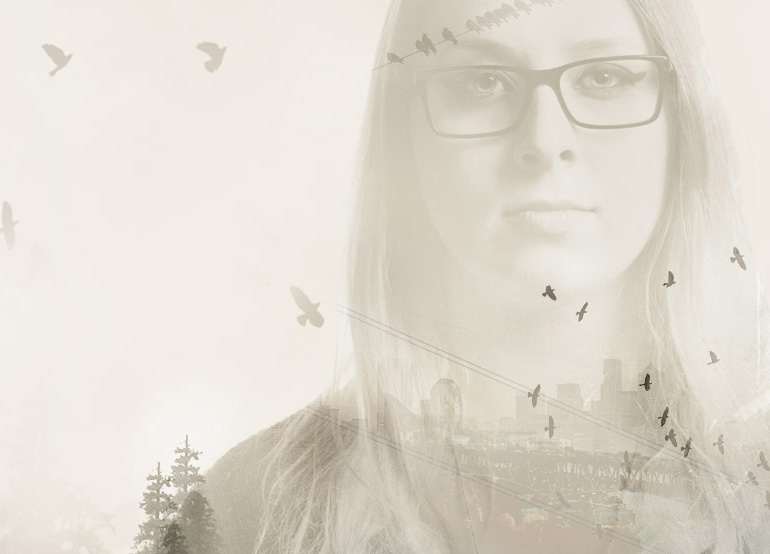 When Marissa Pighin was diagnosed with ADHD at 17, the only proposed solution was medication. Pighin, now a UW psychology honors student, believes there is a better way to treat ADHD. "With medications, it's artificial—once they're out of your system, the symptoms come back," she said. "I want more than a Band-Aid, I want a long-term solution."
In a new research project at the UW's Institute for Learning & Brain Sciences, Pighin is working with Chantel Prat and Andrea Stocco (co-directors of the Cognition and Cortical dynamics Laboratory and professors in the UW psychology department) to develop an innovative strategy that could help train the brain to maintain attention while reading—a problem she has experienced related to her ADHD.
Pighin's research and study are support by the Washington Research Foundation Innovation Undergraduate Fellowship in Neuroengineering and the UW Faculty Auxiliary Scholarship.