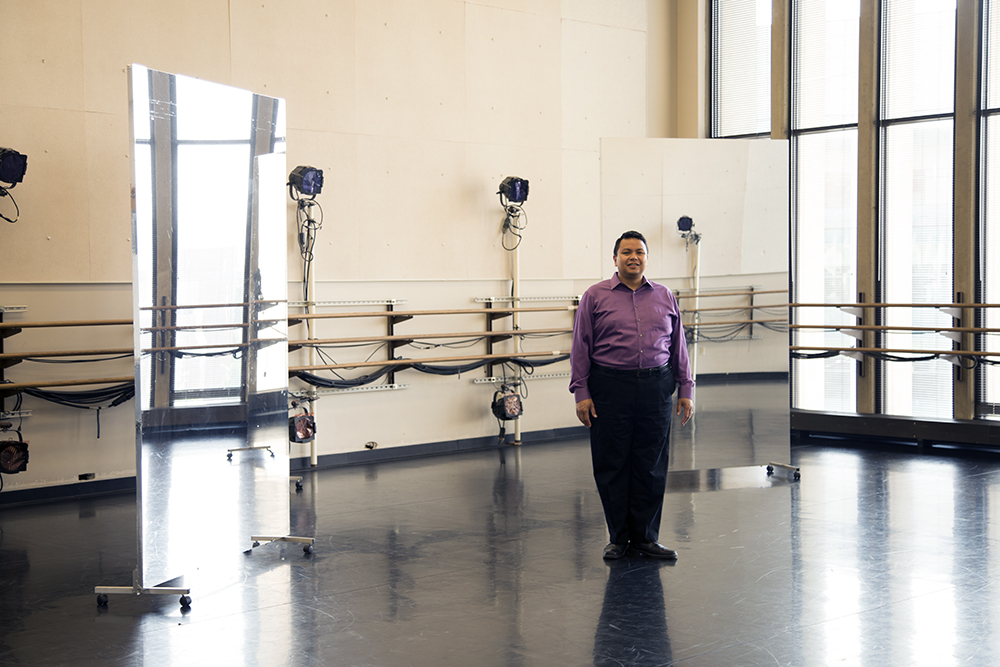 As a UW freshman, Fesalbon opted for what he considered a practical course of study: pharmacy. When the stress of his coursework left him in need of an outlet, he signed up for a dance class. And then another, and another. By 1994, he had declared a dance major and performed
in several UW concerts.
After graduation, Fesalbon worked as a professional dancer. He later joined the staff of UW's Meany Center for Performing Arts—home to some of his performances as a student. In 2008 he began making gifts toward the James Vamenta Fesalbon Endowed Dance Scholarship, with the UW Faculty Staff Retiree Campaign for Students providing matching funds. The scholarship was fully endowed in 2012. Fesalbon added to it in 2016, again through the Faculty Staff Retiree Campaign for Students.
"If it weren't for these strategic campaigns, I probably wouldn't have created the endowment," says Fesalbon. His partner's employer, The Boeing Company, also matches the gifts.
Melinda Martin, a recipient of the Fesalbon Scholarship, began dancing at age nine but quit by the time she enrolled in community college. "I attained my associate's degree in biology, but in the process realized that I was miserable," says Martin. "I hadn't danced in years, and had lost a piece of who I was as a person. So I started looking at different universities and their dance programs." Upon acceptance to the UW Dance Program, Martin and her husband moved from Los Angeles to Seattle with their two-year-old daughter.
Raising a child while enrolled in school full time is no small undertaking, and Martin had doubts she could do both. Jennifer Salk, director and associate professor of the Dance Program, convinced her to persevere. Salk also nominated Martin for the Fesalbon Scholarship.
"I was so surprised. I didn't quite believe it," Martin says of learning about the scholarship. "The scholarship helped relieve the pressure to pay for childcare so I could attend school."
In addition to her dance major, Melinda completed the prerequisites for dental school. She hopes to eventually become a dentist.
"While dance will not be my career, it has helped me become disciplined, creative, and a multidirectional thinker who approaches problems in many different ways," says Martin. "Or as Jen [Salk] would say, I have many different tools in my tool belt that are at my disposal."