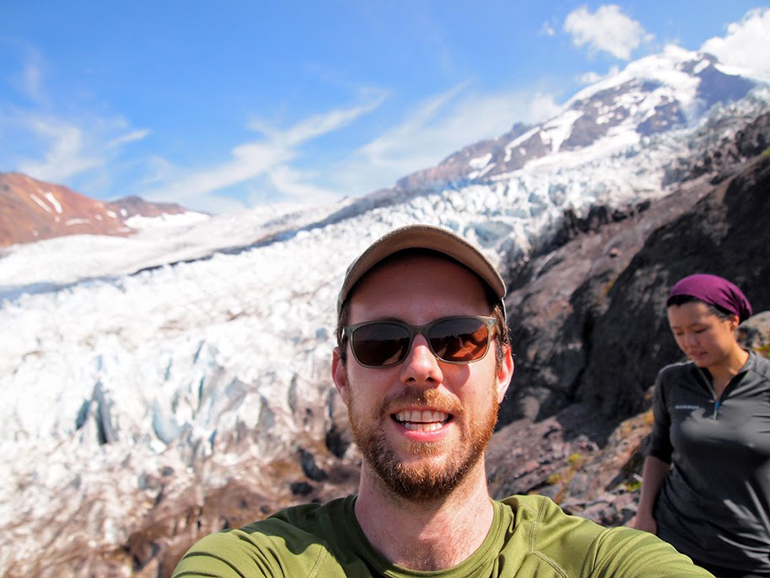 Ryan Cross had been passionate about language since he was a boy. As a 13-year-old taking courses at Shasta Community College in Redding, California, he studied Latin, German, Spanish and Japanese, and even taught himself two Elvish languages conceived by author J.R.R. Tolkien.
This passion carried him from the University of California, Davis, where he earned his B.A. in linguistics, to the UW's computational linguistics program, where he earned his M.S. degree in 2011. While in the program, Cross had an internship at Swype, a company that developed a virtual touchscreen keyboard for mobile phones and tablets. After completing his master's, he joined Swype as a software engineer and computational linguist, later becoming lead computational linguist when the company was acquired by another tech firm, Nuance.
Tragically, Cross died in January 2017 when he was struck by a vehicle while commuting to work. This loss is felt deeply by all those who knew him. Through a new endowment, the Ryan Neale Cross Memorial Fellowship in Linguistics, his work and dedication will be honored and his legacy will live on. Generations of students will have the support to seek answers to some of the same questions that inspired Cross.
The endowment was established by the Continuous Path Foundation. Swype's founders started the foundation (initially named Swype Foundation), which is dedicated to supporting research on assistive technology solutions for people with disabilities. Cross contributed to this philanthropic fund during his time at the company. The Cross Memorial Fellowship supports graduate students in computational linguistics whose research focuses on assistive technology. This gift will impact students for many years to come, and its impact will extend to those whose lives will be changed by new solutions made possible by the fellowship