The University of Washington College of Arts & Sciences is teaming up with Koru to host a two-week, immersive career accelerator in summer 2015. 
Letter to Parents from Dean Bob Stacey
Press Release
Who is Koru?
Koru and the UW College of Arts & Sciences Program
Program Details
Apply Now
---
A Letter to Husky Parents from Dean Bob Stacey

New program aims to connect undergraduate experience with career opportunities
March 7, 2015
Dear Husky Parents,
All of us at the University of Washington take seriously our responsibility to prepare our students for the job market.  We know how difficult it can be for new graduates to take those first steps in connecting their college experience to a career.  This summer the UW College of Arts and Sciences is launching an exciting new program to help students prepare for this transition from education to employment. 
In partnership with Koru, a Seattle-based company with roots in the Gates Foundation, the College will offer Koru&UWA&S:  Connecting College with Career, a two-week intensive program that will introduce Arts and Sciences students to skills they will need in the business world.  They will learn about the wide range of businesses--from start-ups to non-profits to established corporations--for which an Arts and Sciences degree can prepare them. Working in small teams, they will tackle a real-life business problem presented to them by a local company.   With guidance from UW Career Services, they will assess their existing skills and learn how they can further develop their skills through their Arts and Sciences education. 
This program is voluntary and will carry no academic credit.  It is designed for currently-enrolled UW freshmen, sophomores, and juniors who are majoring in, or intend to major in, an Arts and Sciences subject.  We will run two 2-week long sessions on the UW Seattle campus. The first will run from August 17-28 and the second session will be from September 7-18, 2015.  Tuition is $800, with financial aid available for eligible students.  Students wishing to live on campus during the program can make room and board arrangements with UW Housing and Food Services.
More information is available at www.artsci.washington.edu/koru, including a link to the application procedures and deadlines. If you believe your Husky student will benefit from this program, please encourage him or her to apply!  We are excited to offer this new and innovative opportunity, which we believe will benefit our students now and for many years to come.
Sincerely,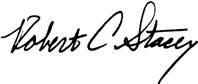 Robert Stacey, Dean, College of Arts and Sciences
---
Who is Koru?
Koru is a growing Seattle-based company dedicated to helping students and recent graduates bridge the gap between college and career. It offers an immersive, foundational program that provides participants with practical business skills, real-world experience, active coaching, and access to powerful professional networks to ready them for meaningful employment.
Through Koru's standard one-month program, participants are exposed to the inner-workings of high-growth companies like LinkedIn, Amazon, and Zullily, where they are challenged to collaborate to solve real-world business problems. They discover and hone their existing strengths while learning critical job skills like interviewing, social media strategy, and analytics.
Coaches — including CEOs, education innovators, and tech company leaders — guide participants through fast-paced challenges and trainings, providing feedback along the way. At the end of the process, participants possess vital skills and the confidence to showcase them as they step into the career world.
Koru co-founders Kirsten Hamilton and Josh Jarrett established the company in 2013 after observing that many graduates lack the fundamental skills required to succeed in today's competitive job market. Kristen previously co-founded an e-commerce company and served as COO for World Learning; Josh worked for seven years developing and guiding the higher education innovation work at The Gates Foundation. For Koru, they have pulled together a team of committed and diverse individuals with experience at Amazon, Creative Artist Agency, McKinsey & Company, Harvard University's Education and Business Schools, Nordstrom, Startup Weekend, Microsoft, and The Gates Foundation.
Koru has worked with both large and small liberal arts institutions including Georgetown, Denison, Vassar, Pomona, Williams, Colorado College, Occidental, Connecticut College, Brown, Whitman, Mount Holyoke, and the University of Southern California's College of Arts & Sciences.
---
Koru and the UW College of Arts & Sciences Program
The UW College of Arts & Sciences is partnering with Koru to create a hybrid of its typical program. We plan to design a dynamic, specialized program geared toward rising sophomores entering their last two years at the UW. The program will be two weeks rather than the normal four, but it will still be an immersive experience that includes:
interactive learning sessions and simulations, covering design thinking and customer market research, business models, return on investment/basic financial statements, and Excel analytics;
personal effectiveness practice sessions, with targeted coaching on personal branding and networking, presentation skills, team collaboration, and conflict resolution;
a real-world project to apply skills and present recommendations to employers from Koru's employer network;
an overview of common entry paths into innovative, high-growth companies (and referral to the UW Career Center for additional help); and
inspirational mid-career and senior executive guest speakers and employer visits.
As a partner to Koru, the College of Arts & Sciences will:
promote the program to students, including conducting email and social media outreach to students and parents, publishing information on campus webpages, and facilitating an on-campus information session;
secure classroom/meeting space for the program;
secure a block of dorm rooms for program participants; and
allow use of the College's name and logo on the Koru website and company materials.
The College's partnership with Koru does not guarantee our students employment, but it will expose them to specific skills that company representatives desire as they seek to fill positions.