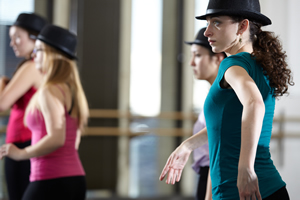 The Musical Theater program values and integrates:
A liberal arts education in combination with rigorous technical foundations in acting, singing, and dancing that will contribute to our graduates' professional aspirations in musical theater.
 
An understanding of the importance and impact of the American Musical Theater in addressing important historical and contemporary social issues.
 
Performance opportunities that encourage students to apply skills developed in studio classes.
 
Master classes and workshops that bring students in direct contact with leading musical theater professionals working locally and nationally
 
Educational, internship and networking experiences that extend beyond the University of Washington's campus and introduce students to the range of career opportunities within the Musical Theater industry.