With the end of the academic year comes University and College of Arts & Sciences recognition of the exceptional work and extraordinary service of our faculty, staff, and students. We celebrate their many accomplishments!
UW 2022 Awards of Excellence
Each year, the University presents Awards of Excellence to recognize exceptional contributions to the UW and the community. Recipients for 2022 include the following faculty and staff from the College of Arts & Sciences. All information is excerpted from the UW Awards of Excellence webpage.
David Thorud Leadership Award
Julie Stein
Emeritus Executive Director, Burke Museum; Professor of Anthropology
Julie Stein's leadership of the Burke Museum leaves a lasting legacy, most prominently in her work to transform the museum's role in the community. Under her direction, the Burke has become a focal point for community engagement and interaction. Diversity, equity, inclusion, and decolonization have been the driving forces behind her leadership, as she worked tirelessly to ensure stakeholder representation and buy-in from tribal and Indigenous community members. She was a powerful advocate for the new Burke Museum building, and she did it all with her trademark joy, humor, accountability, and passion.
Distinguished Teaching Award
Samuel Jaffee
Teaching Professor, Spanish and Portuguese
Samuel Jaffee has developed a design-focused Spanish writing program, many inquiry-based seminars in Latin American literature and cultures, a study abroad program in Spain and Ecuador, and a practicum in community-based learning in Seattle. As a technology teaching fellow, Jaffee developed a course on Andean culture in which students produced their own digital work. One student noted, "Professor Jaffee was so creative that he even led activities that would not seem possible in an online format, like skits, complete with the use of props." In his volunteer work, Jaffee helps native speakers of Spanish and other languages apply to and prepare for college.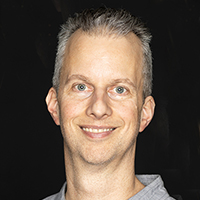 Adam Leaché
Professor of Biology, Burke Museum Curator
By introducing real-world problem-solving elements in his courses, Adam Leaché aims to demystify the process of scientific discovery and help students from all backgrounds see themselves as scientists. His evidence-based active learning techniques increase student engagement and reduce achievement gaps. At the Burke, Leaché played a key role in creating herpetology exhibits that teach students of all levels and ages about local species and the importance of the diversity of species. A colleague noted, "Besides being one of the most brilliant scientists in his field, a professor, a curator of the Burke Museum, a writer, a journal editor, and executive vice president of the Society of Systematic Biologists, Adam makes time to support every student and colleague."
Excellence in Teaching Award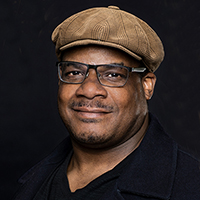 Marcus J. Johnson
Doctoral Candidate, Department of Communication
Marcus Johnson has been a lead teaching assistant for a 400-person lecture course, the lecturer-of-record for a series on communication and difference, and an instructor who developed his own course and syllabus. At both the Seattle and Bothell campuses, Johnson creates an interactive, engaging atmosphere, using research-based teaching techniques to demonstrate how the content applies to real life. Johnson also infuses activism into scholarship — and scholarship into activism — to establish the classroom as a liberatory space for all students, and for Black and brown students in particular. As one of only four Black male graduate students in the department's half-century history, and without any Black male professors, "Marcus is the only Black male communication instructor our students ever experienced," wrote a faculty member. "And he has set the bar high."
Marsha L. Landolt Distinguished Graduate Mentor Award
Ralina L. Joseph
Professor of Communication; Director, Center for Communication, Difference and Equity
Ralina Joseph takes a holistic approach to mentorship. In addition to mentoring graduate students on professional ambitions, co-authoring works with mentees, and connecting mentees to professional networks, she emphasizes combating impostor syndrome and taking care of the whole person. Through her graduate curriculum on the intersections of communication and social difference, and her work at the Center for Communication, Difference and Equity and the Graduate School, she is deepening the University's realization of its equity goals and supporting units across campus in creating more inclusive environments. Her chair writes, "Dr. Joseph is the most dedicated advocate of graduate students I have known in nearly 20 years of graduate education across two research universities. Mentorship is a defining characteristic of her remarkable career."
Retiree Excellence in Community Service Award
Erasmo Coronado Gamboa
Professor Emeritus, American Ethnic Studies
Both before and after his retirement, Erasmo Gamboa's commitment has been unwavering in ensuring access to health and human services for diverse communities, and especially for Latino/a immigrants. He has dedicated decades to organizations that support housing, medical care, and educational and cultural services. He was also instrumental in creating the Sea Mar Museum of Chicano/a/Latino/a Culture, the first major museum devoted to Latino/a history in Washington state. His colleagues enthusiastically note that his "deep and abiding" commitment to community service represents the pinnacle of faculty retiree impact and engagement.
Together We Will Award
Yasmin Ahmed
Assistant Director of Engagement, Harry Bridges Center for Labor Studies
Over the past two years, Yasmin Ahmed has significantly increased student interest in the Labor Studies Program, cultivating record enrollments in the minor and courses by being responsive to social justice activism and the Black Lives Matter movement. Ahmed is passionate about racial and social justice, contributing to change through building relationships within the UW community and beyond. A particular highlight of their work this year was the launch of the Building a Movement labor internship in the spring of 2021, where they spoke directly to the UW's initiatives with diversity, equity, and inclusion.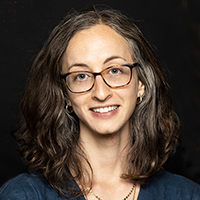 Nell Gross
Director of Academic Services, Department of Geography
In her four years as director, Nell Gross is credited with transforming advising, student services, and curriculum management. She is a vital force for advancing racial equity work with students and student services. And her deep and sustained focus on diversity, racial equity, and inclusion goes well beyond the Department of Geography. As a founding member of United With Students, she works to support historically marginalized students, empowering them through collaborations to prioritize resource sharing and amplify student concerns.
University Faculty Lecturer
David Hertzog
Professor of Physics; DIRECTOR, CENTER FOR EXPERIMENTAL NUCLEAR PHYSICS AND ASTROPHYSICS
Arthur B. McDonald Distinguished Endowed Professor
Thanks to David Hertzog's exceptional ability and leadership, a program spanning two decades has brought fundamental physics to a turning point. In 2021, he succeeded in measuring, with very high precision, the properties of the muon, a fundamental particle. He has found evidence that the Standard Model of physics has a flaw — an achievement so groundbreaking that it drew the attention of scientists around the world. A phenomenal, popular speaker, Hertzog describes complex concepts using crystal-clear language that resonates with broad audiences. We look forward to his lecture in spring 2023.
President's Medalists — Both from Arts & Sciences!
The President's Medal is presented annually to two graduating seniors who have achieved the most distinguished academic records in their class. One medal is given to a student who has completed at least three-fourths of their requirements at the University; the other is awarded to a student who entered the University with at least 60 transfer credits from a Washington community college. This year, both honorees hail from the College of Arts & Sciences.
President's Medal, Four-Year Award
Piper Suzanne Coyner
Near Eastern Studies: Languages & Cultures
Cinema & Media Studies
Piper Coyner's deep and wide-ranging intellectual curiosity led her to the UW and inspired her to pursue a double major in Near Eastern studies and cinema & media studies. A consistent academic standout, she received the Undergraduate President's Medal as both a freshman and a junior. And despite the limitations imposed by the pandemic, she made the most of her Husky Experience, volunteering with unhoused people and interning with the Svoboda Diaries Project. She is passionate about human rights and social justice, and she plans to She plans to pursue a career in either literature or law.
President's Medal - Transfer Award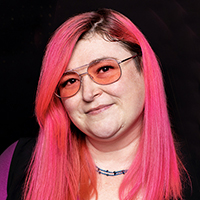 Tiffany-Ashton Gatsby
Medical Anthropology and Global Health
Art
Tiffany-Ashton Gatsby's profound determination to overcome the obstacles they faced brought them first to Seattle Central College and then to the UW as a transfer student. Here, they have thrived as a double major in art and medical anthropology and global health. Gatsby's Husky Experience has been centered on the transformative power of healing through art, and they were chosen as the 2022 commencement speaker for the School of Art + Art History + Design. After graduation, they will be returning to the UW to pursue a doctorate in sociocultural anthropology, specializing in medical anthropology.
Arts & Sciences Medalists
Dean's Medalists
What were UW Arts & Sciences undergrads able to accomplish during the pandemic? Quite a lot, as demonstrated by the four recipients of the 2022 Arts & Sciences Dean's Medal: Fran Herr, Darby Sherwood, Abigail Heath, and Piper Coyner. 
The Dean's Medal honors one graduating senior from each of the College's four divisions — Arts, Humanities, Natural Sciences, and Social Sciences — based on academic performance and nominations from faculty.  During their time at the UW, our 2022 honorees translated math concepts into choreography, honed their playwriting skills, explored the impact of race on education, researched journals from Ottoman Iraq, and much more. Learn more in a Perspectives feature story about the medalists.
Graduate Medalists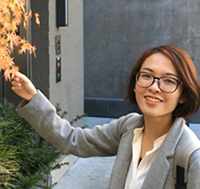 Xin Peng, Graduate Medalist in the Humanities, earned a PhD from the Department of Cinema & Media Studies. Her dissertation examines the ways in which racial and orientalist thinking informed the development and conception of media technologies in the interwar period of American cinema. 
"Xin Peng ranks in the top 1% of all early career scholars that I have encountered in my 22 years at the University of Washington," says Jennifer Bean, Robert Jolin Osborne Associate Professor of Cinema and Media Studies. "Her strengths shimmer in her ferocious intellect, her commitment to racial, ethnic and gender diversity, her capacious research skills, and her lucid prose. But they also derive from her enthusiasm, motivation, and gracious collegiality."
Peng, who has served as managing editor of Feminist Media Histories: An International Journal (University of California Press), will join the faculty of University of Cambridge this fall as an assistant professor of film and screen studies.
Shixin Huang, Graduate Medalist in the Social Sciences, earned a PhD from the Jackson School of International Studies and a graduate certificate from the Disability Studies Program. Her dissertation details the political activation of persons with disabilities in China from the beginning of the twenty-first century through the very recent formation of collective care networks during the COVID-19 outbreak.
"I have not only come to believe that Shixin will be a defining voice in global disability studies research, but I have already witnessed her rapidly establish herself as one of the foremost scholars of the disability movement in China," says Stephen Meyers, associate professor of law, societies & justice and international studies, and core faculty in the Disability Studies Program. "Shixin's research is both highly original and deeply engaged in theory-building, while remaining accessible to a broad public, which includes grassroots disability rights advocates."
This fall, Huang will join the faculty of Lingnan University of Hong Kong, Sociology & Social Policy, as a research assistant professor, where she will continue her research and bring disability studies into Lingnan University's curriculum.
Arts & Sciences in Husky 100
Each spring, the UW announces its Husky 100, recognizing 100 undergraduate and graduate students who are making the most of their time at the UW, actively connecting what happens inside and outside the classroom to make a difference on campus and in their communities. Of the 100 students honored for 2022, 44 are from the College of Arts & Sciences. Their interests range from criminal justice reform to the intersection of life sciences and technology. To learn more, visit the UW's Husky 100 webpage, which features photos and brief profiles of all 100 students. Congratulations to the honorees for this well-deserved recognition!
Other Awards, Honors & Professorships
Honorary Awards
Publication Awards
Professorships
Other Honors
Honorary Awards
Zack Almquist, assistant professor of sociology, has received a Faculty Early Career Development (CAREER) award from the National Science Foundation. NSF's CAREER award program supports early-career faculty who have the potential to serve as academic role models in research and education and to lead advances in their field.
Jordanna Bailkin, professor of history and Jere L. Bacharach Professor in International Studies, was selected as a Guggenheim Fellow for 2022 by the John Simon Guggenheim Memorial Foundation, for a project on friendship and loneliness in Britain that more broadly discusses emotions and the welfare state.
Kai-Mei Fu, associate professor of physics and electrical engineeing, received an Undergraduate Research Mentor Award as part of the UW's Undergraduate Research Symposium. The selection is based on nominations and other evidence of successful mentorship.
Sara L. Gonzalez, associate professor of anthropology, Mark A. Emmert Distinguished Professor, curator of archaeology at the Burke Museum, and director of the Quaternary Research Center, has been named a 2022 Kavli Fellow by the National Academy of Sciences. Kavli Fellows are selected from among young researchers who have already made recognized contributions to science, including recipients of major national fellowships and awards, and who have been identified as future leaders in science.
Anne Greenbaum, professor of applied mathematics, has been selected as the 2022 AWM-SIAM Sonia Kovalevsky Lecture recipient, a prestigious honor from the Society for Industrial and Applied Mathematics (SIAM) in recognition of her lasting and significant impact on many aspects of numerical linear algebra.
Zack Herbst, research scientist in the Department of Chemistry and Department of Medicine's Division of Allergy & Infectious Diseases, and senior scientific advisor and chief marketing officer at GelbChem, LLC, received UW Environmental Health & Safety's Partners in Safety award, which celebrates the work being done to enhance the culture of safety at the UW.
Jon Herron, associate teaching professor of biology, was awarded the Honors Excellence in Teaching Award by the UW Honors Program, in recognition of the knowledge, enthusiasm, and dedication he brings to the classroom. Honors students determine the annual recipient; this is Herron's fifth time receiving this honor.
Željko Ivezić, professor of astronomy, was named a Fulbright Scholar. He also received a Berkeley Miller Visiting Professor Fellowship and was inducted into the Croatian Academy of Sciences and Arts.
Munira Khalil, Leon C. Johnson Professor of Chemistry and chair of the Department of Chemistry, received the Brown Investigator Award from the Brown Science Foundation. The award recognizes curiosity-driven basic research in chemistry and physics and supports researchers with $2 million over five years to their respective universities.
Diana Knight, advancement & communications manager in the Department of Chemistry, received a Spirit of Service Award from the UW Combined Fund Drive (CFD). The award is presented annually to veteran CFD coordinators who go the extra mile to help make the campaign a success.
J. Nathan Kutz, professor of applied mathematics and Robert Bolles and Yasuko Endo Professor, has been elected as a Society for Industrial and Applied Mathematics (SIAM) Class of 2022 Fellow.  Kutz is being recognized for contributions to applied dynamical systems, machine learning, and nonlinear optics.
Estella Leopold, professor emerita of biology, was awarded the Distinguished Career Award by the American Quaternary Association (AMQUA). The award, the highest bestowed by AMQUA, recognizes a senior scientist who has contributed significantly and continuously to the advancement of Quaternary science in any discipline, and who has worked on North American Quaternary issues for a substantial part of their career.
Emily Levesque, associate professor of astronomy, was named a Fulbright Scholar and received a Guggenheim Fellowship from the John Simon Guggenheim Memorial Foundation. Levesque studies how massive stars form and interact with other matter in their galaxies, and how they end their lives, often as massive supernovae.
James Pierce, assistant professor of interaction design in the School of Art + Art History + Design (SoA+AH+D), received an NSF CAREER Award, the National Science Foundation's most prestigious award in support of early-career faculty who have the potential to serve as academic role models in research and education and to lead advances in the mission of their department or organization. Pierce is SoA+AH+D's first NSF CAREER Award recipient. In addition to the strength of his work, the committee noted "the uniqueness of someone in Design intersecting with Science."
Aseem Prakash, professor of political science, Walker Family Professor for the College of Arts and Sciences, and founding director of the Center for Environmental Politics, has been announced as the International Studies Association Environmental Studies Section Distinguished Scholar Awardee for 2023. The award recognizes outstanding scholars whose long history of excellent research and teaching has had substantial impact on fields associated with international relations and environmental issues.
Adrian Raftery, professor of statistics & sociology and Boeing International Professor, received the Mindel C. Sheps Award for 2022 from the Population Association of America (co-sponsored by the University of North Carolina's School of Public Health) for his contributions to Bayesian probabilistic population projections. Raftery also has had many recent distinguished lecture invitations: the James R. Thompson Distinguished Lecture at Rice University; the Keyfitz Lecture in Mathematics and the Social Sciences at the Fields Institute for Research in Mathematical Sciences, University of Toronto; the ISBA Foundation Lecture at the World Meeting of the International Society for Bayesian Analysis; and the Royal Statistical Society's Campion Lecture.
Steve Rodby, School of Music artist-in-residence, received a GRAMMY Award in the category of Best Latin Jazz Album as producer of "Mirror Mirror," an album of duets by jazz pianist Eliane Elias with Chick Corea and Chucho Valdés. Rodby also co-produced this year's Best Instrumental Composition winner, the late pianist Lyle Mays' "Eberhard" EP. Mays and Rodby were longtime bandmates (along with UW Jazz Studies Chair Cuong Vu) in the highly renowned Pat Metheny Group. Rodby's impressive lifetime GRAMMY total now stands at 14. 
Abel Rodriguez, professor and chair of the Department of Statistics, was named a Fellow of American Statistical Association, in recognition of outstanding contributions to statistical science, leadership, and advancement of the field.
Billie Swalla, professor of biology, was awarded the Service Award by The Pan American Society for Evolutionary Developmental Biology. This prestigious award celebrates a colleague who has made exceptional contributions to the Society or the field in research, teaching, education, outreach, and/or service.
Ashleigh Theberge, assistant professor of chemistry, was named a Camille Dreyfus Teacher-Scholar. The honor, which includes an unrestricted research grant of $100,000, recognizes faculty within the first five years of their academic careers who have each created an outstanding independent body of scholarship and are deeply committed to education.
Jim Truman, professor emeritus of biology, was elected to the National Academy of Sciences for 2022. Members are selected in recognition of their distinguished and continuing achievements in original research. Truman's research has focused on the genes, hormones, and neural architecture underlying insect development and evolution.
Jessica Werk, associate professor of astronomy, received an NSF CAREER Award, the National Science Foundation's most prestigious award in support of early-career faculty who have the potential to serve as academic role models in research and education and to lead advances in the mission of their department or organization. 
John Wingfield, professor emeritus of biology, was awarded the 2022 Loye and Alden Miller Research Award by the American Ornithological Society, which recognizes lifetime achievement in ornithological research.
Daniela Witten, professor of statistics and biostatistics and Dorothy Gilford Endowed Chair in Mathematical Statistics, was named a Fellow of the Institute of Mathematical Statistics, recognizing  "substantial contributions to the field of statistical machine learning, with applications to biology; and for communicating the fundamental ideas in the field to a broad audience."
Shawn Wong, professor of creative writing in the Department of English and Byron and Alice Lockwood Professor in the Humanities, has been awarded the Fred Yee Citizens Award from the Chinese American Citizens Alliance. Winners of the award personify the organization's mission to develop leadership, serve the community, and promote civil rights. 
Dianne J. Xiao, assistant professor of chemistry, received a Beckman Young Investigator Award from the Arnold and Mabel Beckman Foundation. The award provides research support to promising faculty in the early stages of their academic careers in the chemical and life sciences, particularly to foster the invention of methods, instruments, and materials that will open up new avenues of research in science.

Publication Awards
Hannah Frydman, assistant professor of French, received the Malcolm Bowie Prize from the Society for French Studies for the best article published in the preceding year by an early career researcher in the broader discipline of French Studies, for her article "Freedom's Sex Problem: Classified Advertising, Law, and the Politics of Reading in Third Republic France" in French Historical Studies, 1 October 2021.
María Elena García, associate professor of comparative history of ideas, was awarded the 2022 Flora Tristán Prize for Best Book on Peru, for her book, Gastropolitics and the Specter of Race: Stories of Capital, Culture, and Coloniality in Peru. The award is given annually by the Peru section of the Latin American Studies Association.
Habiba Ibrahim, associate professor of English, received an honorable mention for the Harry Shaw and Katrina Hazzard-Donald Award for Outstanding Work in African-American Popular Culture Studies, from the Pop Culture Association, for her book Black Age: Oceanic Lifespans and the Time of Black Life.
Ralina Joseph, professor of communication, Presidential Term Professor, and director of the Center for Communication, Difference, and Equity, along with colleague Allison Briscoe-Smith (Wright Institute), received the 2022 Delta Kappa Gamma Educators Book Award for their book, Generation Mixed Goes to School: Radically Listening to Multiracial Kids. The book investigates how implicit bias affects multiracial children and how teachers are finding powerful ways to make meaningful connections with their mixed-race students.
José Francisco Robles, assistant professor in the Department of Spanish and Portuguese Studies, received the 2022 Louis A. Gottschalk Prize from the American Society of Eighteenth-Century Studies for his recently published book, Polemics, Literature, and Knowledge in Eighteenth-Century Mexico:  A New World for the Republic of Letters.
Anu Taranath, teaching professor in the departments of English and Comparative History of Ideas, received the Newsweek Future of Travel Storytelling Award for her book, Beyond Guilt Trips: Mindful Travel in an Unequal World. The award recognizes storytellers "using their voices to make travel more thoughtful, impactful, diverse, and responsible, and to inspire us to experience the power of travel for ourselves."
Josephine Walwema, assistant teaching professor in the Department of English, was awarded Best Article Reporting Qualitative or Quantitative Research in Technical or Scientific Communication from the Conference on College Composition and Communication, for her article, "A Values-Driven Approach to Technical Communication."
Professorships
Whitney Lynn, assistant professor of interdisciplinary visual art in the School of Art + Art History + Design, was appointed to the Hermine Pruzan Faculty Fellowship.
David Ginger, professor of chemistry, was appointed to the B. Seymour Rabinovitch Endowed Chair in Chemistry.
Michael Swaine, associate professor and chair of 3D4M in the School of Art + Art History + Design, was appointed to the Jack and Grace Pruzan Endowed Faculty Fellowship.
Bonnie Whiting, chair and assistant professor of percussion studies in the School of Music, was appointed to the Ruth Sutton Waters Endowed Professorship in Music.
Other Honors
Holly Barker, teaching professor of anthropology and curator of Oceanic & Asian Culture at the Burke Museum, has been granted honorary citizenship of the Republic of the Marshall Islands, in recognition of her work with, and commitment to, the Marshall Islands and its citizens.
Alexander Giessing, acting assistant professor of statistics, was appointed treasurer of American Statistics Association, Nonparametic Statistics Section, for 2022-2023.
Kate Norako, assistant professor of English, was elected to the Council for the Medieval Association of the Pacific.
Christian Novetzke, professor in the Jackson School of International Studies and in Comparative History of Ideas, has been awarded a Fulbright Nehru Senior Research Grant, for work on a book project about religion, caste, and gender in the political poetry of Savitribai Phule.
Jesse Oak Taylor, associate professor of English, was elected regional collaboratories chair for the Association for the Study of Literature and Environment.