Research in the College spans a wide range of topics and subjects, and several interdisciplinary areas - including population health and race and equity - connect to broader UW initiatives. Across all four divisions, researchers, scholars, artists and teachers push the boundaries of discovery and expression.
The UW is also a leader in data science, and provides opportunities for further exploration on the analysis of data and implications to society and the world. Students from any major or program may also pursue a minor in data science to complement their chosen major(s) and build their experience in research and data analysis.
Sample Research Across Divisions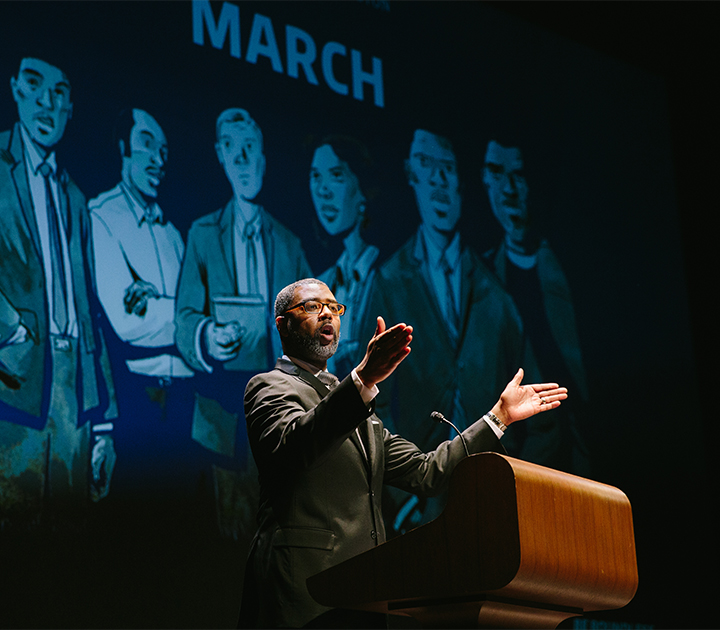 Committing to important work around race and equity
Diversity and equity have been important parts of the College's curriculum for many years – but there is much more to be done to confront individual biases, transform policies and practices, and create systemic change. This requires fostering an understanding and acknowledgement of racial injustice and active work on truth, reconciliation and repair through research, education and community outreach.
Read More

about Committing to important work around race and equity
Shared prosperity through a healthy population
A healthy population is supported by thoughtful social and environmental policy, informed by basic and applied research, and developed through critical thinking, a global orientation, and creative approaches and expression. This knowledge sharing and research happens across the College of Arts and Sciences and is central to the UW's academic experience.
Read More

about Shared prosperity through a healthy population