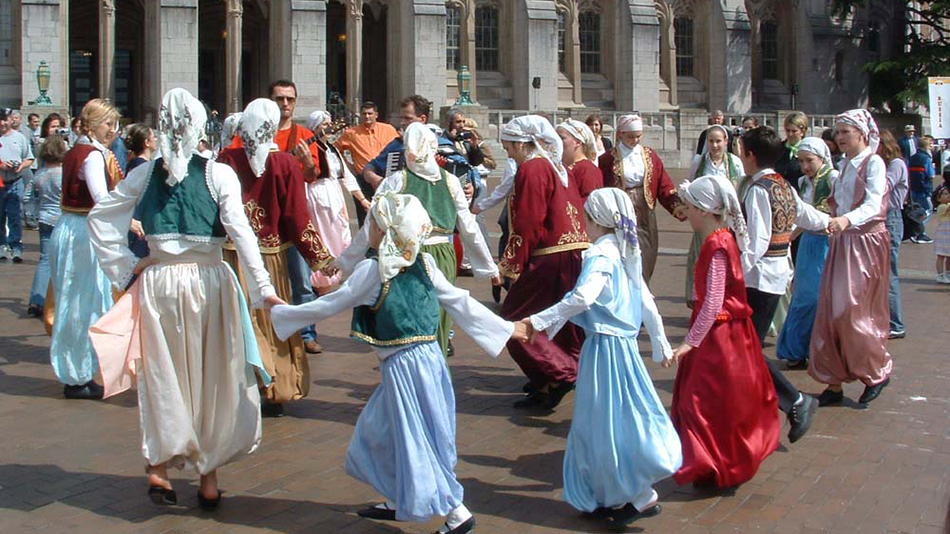 We provide a well-rounded understanding of Russia, Eastern and Central Europe and the former Soviet Union through the study of their languages and an exploration of their literatures and cultures.
VISIT DEPARTMENT WEBSITE
EDUCATION
The department offers one of the most comprehensive Slavic programs in the nation. In addition to five years of Russian language, we teach Polish, Ukrainian, Slovene, and Bosnian/ Croatian/ Montenegrin/ Serbian. We also offer courses that focus on linguistic, literary, and cultural studies of Russia, Eastern and Central Europe, and the former Soviet Union.
Undergraduate students may earn a Bachelor of Arts degree in Russian Language, Literature, and Culture; or East European Languages and Culture. They may also choose to pursue a minor in Russian Language, Slavic Languages, or Russian and Slavic Literatures. Graduate students may earn an M.A. in Slavic Languages, Literatures, and Cultures; or pursue a Ph.D. in either our Slavic Literatures or Slavic Linguistics track.
The department also maintains close ties with the Ellison Center for Russian, East European and Central Asian Studies and the Stroum Center for Jewish Studies in the Jackson School of International Studies. Several of our faculty have joint or adjunct appointments in other departments and programs, such as Jewish Studies, English, Linguistics, and Cinema & Media Studies.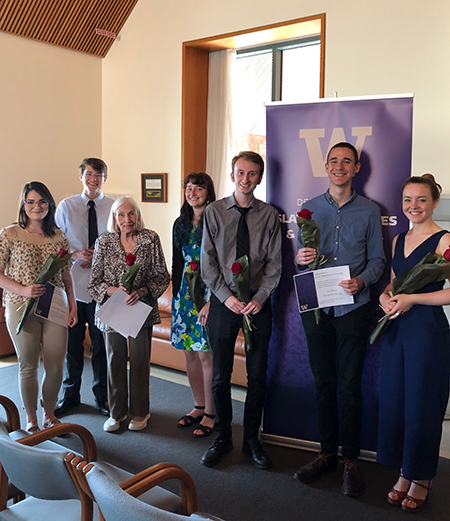 Students
Autumn 2021
25 Undergraduate majors
10 Undergraduate minors
2 Master of Arts students
6 PhD students
Degrees Awarded
Annual average, 2019-2021
3 Bachelor of Arts degrees
1 Master of Arts degree
1 Doctor of Philosophy degree
Major Student Awards
Since 2015
Antoinette Wills Endowed Scholarship
Chester William Fritz Scholarship
Arts & Sciences Dean's Graduate Medalist in the Humanities
Hanauer Fellowship in Western Civilization
Alvord Fellowship
Rado Lenček Award, Society for Slovene Studies
Joseph Velikonja Undergraduate Prize, Society for Slovene Studies
President's Medal
UW Graduate School Dissertation Fellowship
SCHOLARSHIP
Subjects of interest to our faculty include literature and cinema of former Yugoslavia and Yugoslav successor states; Slavic linguistics; Slavic minority languages; bilingualism; the literature and culture of Siberia; the role of visual art in Russian culture; Vladimir Nabokov; Russian Jewish literature and film; Russian intellectual history; Russian art and architecture; theories of literary translation; cultural representations and perceptions of disability, death, and dying in late/post- Soviet Russia; comics and graphic novels; language pedagogy; and literary theory.
The department is home to the William Brumfield Russian Architecture Collection, which was made possible by support from the National Endowment for the Humanities. This database features more than 30,000 digitized photographic images of noteworthy buildings throughout Russia, taken by North America's leading expert on Russian architectural history.
UW's Suzzallo Library has one of the most distinguished Slavic Studies collections in the U.S., which comprises over a half-million volumes and more than 2,000 films and documentaries. Featuring Russian, Polish, Czech, Bosnian/ Croatian/ Montenegrin/ Serbian, and Slovenian materials, as well as rich and up-to-date Bulgarian, Macedonian, Romanian, Slovak, Ukrainian, Hungarian, and Baltic resources, the Slavic collection enables our faculty and students to conduct in-depth study of nearly any literature or language of the region.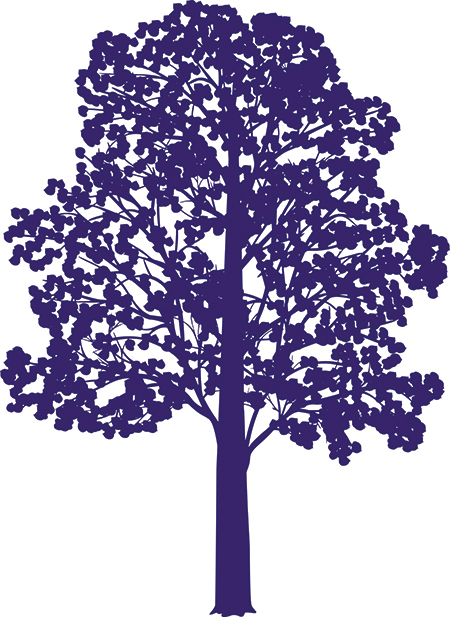 Areas of Scholarship & Research
Bibliography and Information Resources
Bilingualism
Cross-cultural Semantics and Pragmatics
Early and Modern Russian Literature
Early Russian Cinema
East European Comics/Graphic Narrative
East European Literature and Film
Post-Soviet and Post-Colonial Literature, Film, and Culture
Russian Drama
Russian Folklore
Russian Visual Arts and Philosophy
Slavic Minority Languages
South Slavic Sociolinguistics and Formal Syntax
Theory and Practice of Literary Translation
Yiddish Literature and Culture
Department Scholarships and Fellowships
UW Polish Studies Scholarship
Vadim Pahn Scholarship
Foreign Language & Area Studies Scholarship
Henry M. Jackson Fellowships
H. Stewart Parker Endowed Fellowship
Vladimir Gross Undergraduate Scholarship
Oleg Fomin Scholarship
FACULTY
Autumn 2021
4 Professors
1 Associate Professor
1 Assistant Professor
1 Teaching Professor
2 Associate Teaching Professors
3 Lecturers
7 Emeritus Faculty
10 Affiliate Faculty
7 Adjunct Faculty
Recent faculty awards, grants, and leadership positions include:
1 Byron W. and Alice L. Lockwood Professor in the Humanities
1 Recipient of the American Association of Teachers of Slavic and East European Languages (AATSEEL) Award for Excellence in Post-Secondary Teaching
1 Member of ASEEES Book Prize Committee
1 Chair of the UW-University of Ljubljana Exchange Committee
1 Janko Lavrin Laureate for distinguished lifetime contributions to Slovene literature outside Slovenia
3 Members of the Board of Directors for the American Romanian Cultural Society of Seattle
1 Vice President of the Board of the Southeast European Studies Association
1 Member of the Seal of Biliteracy Committee, Washington State
1 Recipient of the American Association of Teachers of Slavic and East European Languages Award for Excellence in Post-Secondary Teaching
1 Honorary Consul of the Republic of Slovenia for Washington State
1 President of the Society for Slovene Studies, 2017-2020
OUTREACH
Slavic Department faculty are active public scholars within the community, presenting lectures at Temple Beth Am, Stroum Jewish Community Center, the Women's University Club of Seattle, and Northwest Film Forum. They have also served as readers and discussants for community events, such as Intiman Theatre's production of Crime and Punishment. In addition, our language faculty organize activities for students, faculty, staff, and the general public, including language tables in Polish, Ukrainian, and Russian (beginning and advanced), a Russian Film Club, and excursions to local events and businesses of interest.
Since 2011, high school students who are heritage speakers of Russian have had the opportunity to expand their Russian language skills by participating in the UW's intensive four-week STARTALK program. By focusing on integrating science, technology, engineering, math, and drama, these students are able to improve their language skills in critical areas. The STARTALK initiative also includes a professional development program for teachers of Russian language in Washington State.
The department is home to the UW Polish Studies Endowment Committee, which aims to establish a Chair of Polish Studies at the UW in order to ensure the continued study of Polish language, culture, and history. Since its founding in 2004, UW PSEC has hosted over 80 guest speakers through its Distinguished Polish Speakers Series, held several exhibits in Suzzallo Library, and conducted numerous fundraising events. It has also established a scholarship for study in Poland and has been bringing Polish Fulbright lecturers to the department since 2006.
The department is also active in creating ties with the communities of other Slavic countries in the greater Seattle area. In addition to building up the Romanian Studies Fund, the Boniecka-Cienciala Slovene Endowment, and the Ukrainian Studies Endowment, we have hosted an FLTA Fulbright from Ukraine since 2017, currently have three faculty members on the Board of the American Romanian Cultural Society, and our faculty and graduate students frequently participate in the UW-University of Ljubljana Exchange.
CONTACT
Department of Slavic Languages and Literatures
Box 354335
University of Washington
Seattle, WA 98195
(206) 543-6848
slavic.washington.edu
last update: November 2021