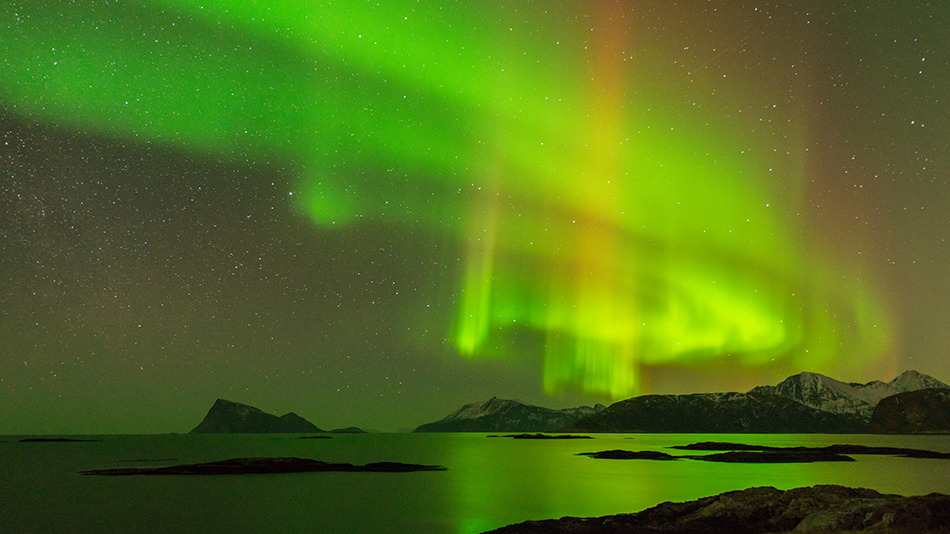 The Department of Scandinavian Studies researches and teaches about eight countries with different but related languages and cultures. Faculty expertise stretches from the Vikings to the Nobel Peace Prize, from Henrik Ibsen to Karen Blixen to Scandinavian poetry, from the Baltic Singing Revolution to Nordic Noir. Scandinavian Studies offers opportunities to look at the world from a variety of perspectives, and to understand how small nations have played global roles.
VISIT DEPARTMENT WEBSITE
HIGHLIGHTS
The Department of Scandinavian Studies was established by an act of the Washington State Legislature in 1909.
 
In 2003, the Swedish Institute honored the Department of Scandinavian Studies' Swedish Program, identifying it as one of the two best Swedish programs outside of Sweden.
 
The Department's Baltic Studies program is the only such program in the U.S. and celebrated its 25th anniversary in 2019.
 
The Department's Finnish Program celebrated its 30th anniversary in 2020.
 
An endowed professorship has been established in Baltic Studies.
 
Endowed chairs have been established in Norwegian and Swedish Studies.
EDUCATION
Students can earn a BA with a major in Danish, Finnish, Norwegian, and Swedish or Scandinavian Area Studies. Graduate students can earn an MA degree in Scandinavian Languages and Literature or Scandinavian Area Studies. A PhD is available with an emphasis in languages and literature. The Baltic Studies program offers courses in the languages and cultures of Estonia, Latvia, and Lithuania. Average class sizes within the department are relatively small and students have easy access to the faculty.
Study abroad programs are offered in the Scandinavian and Baltic countries for full-year, one-quarter, or September-only terms. Special study abroad courses are also occasionally offered.
Graduates from the department have gone on to successful careers in a wide range of occupations, including teaching, government service, business, and industry. Information about past alumni can be found at https://scandinavian.washington.edu/alumni-profiles.
Most recently, graduates have found extensive opportunities in the field of information technology with the numerous software and internet companies in the Puget Sound region.
Students
Autumn 2019
28 Undergraduate majors
30 Undergraduate minors
6 Master of Arts student
7 PhD students
Degrees Awarded
2018 - 2019
12 Bachelor of Arts degrees
2 Master of Arts degrees
18 Doctor of Philosophy degrees
1 Departmental minors
Major Student Awards
since 2015
American-Scandinavian Foundation Dissertation Fellowship
Kielland-Løvdal Fellowship
Phi Beta Kappa
Dean's Medal in the Humanities
Alvord Fellowship in the Humanities
Fritz Fellowship in the Humanities
Nadia Christensen Scholar in Nordic Studies
Joff Hanauer Fellowship
Fulbright Fellowship
FACULTY
Autumn 2019
3 Professors
1 Associate Professor
2 Assistant Professors
4 Lecturers
4 Visiting Lecturers
6 Emeritus Professors
Faculty awards and leadership roles include:
5 American-Scandinavian Foundation Grants
1 Knight of the Royal Norwegian Order of Merit
1 Knight of the Order of the Lion of Finland
3 Presidents of the Society for the Advancement of Scandinavian Study
1 Swedish Collegium for Advanced Studies Fellow
1 University of Helsinki Collegium for Advanced Studies Fellow
SCHOLARSHIP
Faculty research includes the comprehensive study of Scandinavian and Baltic literature, history, politics, and culture. Current research projects include rhetoric and critical theory in Norwegian literature, perception of Vikings in history, the plays of August Strindberg, the roles of small states in international relations, globalization and identity construction in Finland, and Baltic folklore, song, and identity.
Strong interdisciplinary ties with other departments include Cinema & Media Studies; History; Political Science; Gender, Women & Sexuality Studies; Sociology; Drama; Architecture; and the Jackson School of International Studies.
Areas of Scholarship
Scandinavian Literature and Culture
Scandinavian and Baltic Folklore
Scandinavian Politics
Scandinavian History
Scandinavian-American History and Culture
Scandinavian Cinema
National Identity in Scandinavia
Ibsen, Strindberg, Hans Christian Andersen, Blixen
Baltic Studies
Small States in International Relations
Sexuality and Society
Globalization
OUTREACH
By working with its Advisory Board, the Department of Scandinavian Studies has maintained exceptionally close ties with various Scandinavian and Baltic communities. Department faculty serve regularly as facilitators, speakers, and area specialists for community organizations and groups, including ethnic venues throughout the Baltic and Scandinavian communities of the Northwest such as the National Nordic Museum.
FACULTY AND STUDENT SUPPORT
Chairs and Professorships
Barbro Osher Endowed Professorship of Swedish Studies
Georg & Nina Pederson Faculty Fund
Kazickas Family Endowed Professorship in Baltic Studies
Sverre Arestad Endowed Chair in Norwegian Studies
Department Fellowships & Scholarships
The Department awards meritorious students support from the following funds:
Alf Kristian Aulie-Simrad Endowed Fund
Synnove Lien Fielding Endowed Fund
Nadia Christensen Endowment
Ann-Marie & Gunnar Gavel Endowment
Leslie Grove Memorial Fund
Gertrude Holdal Endowment
Kalevala Endowed Fund
Bernice Kellogg Endowed Fund
Kielland-Løvdal Fellowship
Langins Endowed Fund
Terje Leiren Endowed Fund
Martin & Ruth Metzon Fund
John Phillip and Tashia Morgridge Endowed Fund for Scandinavian Studies
Scott Nelskog Memorial Fund
Paul O. Nielsen Educational Endowment Fund
Norwegian American Community Fund
Peterson Family Endowed Fund
Raisys/Liffick Endowed Fund
Scandinavian Exchange Fund
Kathe & Ragnar Steene Endowed Fund
SWEA Endowment
Tetri Endowed Fund
Totoraitis/Roberts Endowed Fund
Edwin Vickner Endowed Fund
Dr. Werner & Mrs. Margit Weingarten Fund
CONTACT
Department of Scandinavian Studies
Box 353420
University of Washington
Seattle, WA 98195
(206) 543-0645
scandinavian.washington.edu
last update: January 2020