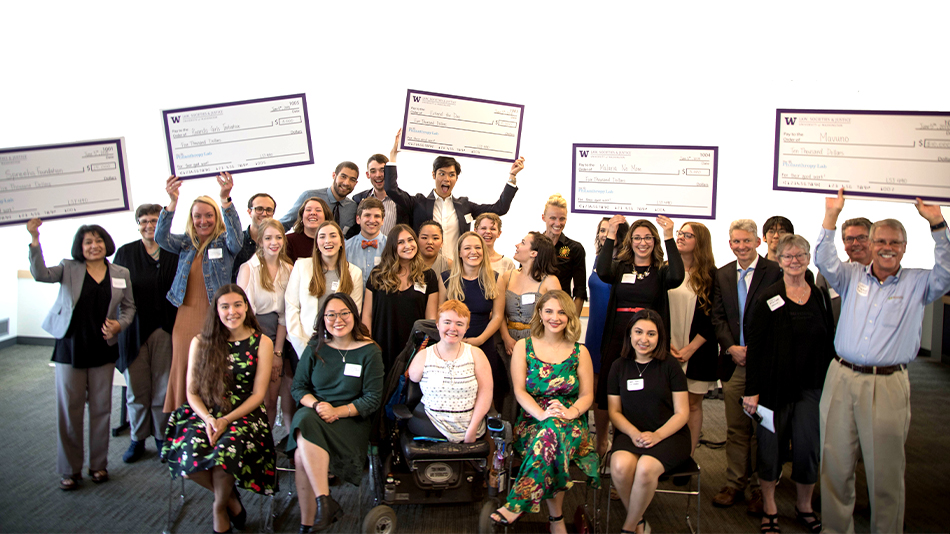 The Law, Societies & Justice Department offers students a dynamic and engaged interdisciplinary liberal arts education focused on law, rights, and justice. LSJ courses analyze the meaning of justice, the methods used in efforts to realize it, the politics of rights, and the complex roles that law and legal institutions play in structuring social life.
VISIT DEPARTMENT WEBSITE
EDUCATION
The Law, Societies & Justice Department (LSJ) offers undergraduate students a dynamic and engaged interdisciplinary liberal arts education focused on law, rights, and justice. LSJ courses analyze the meaning of justice, the methods used in efforts to realize it, the politics of rights, and the complex roles that law and legal institutions play in structuring social life. Many courses analyze these issues in comparative perspective, and may analyze socio-legal and human rights issues in Latin America, the Middle East, the Caribbean, Africa, and elsewhere. LSJ faculty are trained in diverse social science fields, including anthropology, geography, political science, and sociology. This interdisciplinarity enables students to explore topics from a variety of perspectives.
Coursework emphasizes close reading of key texts, active classroom engagement with complex ideas, and the development of the capacity to develop and support arguments in oral and written communication. In this way, undergraduate LSJ courses enable students to develop the core skills of a liberal arts education rather than to prepare for a particular professional path. LSJ undergraduate alumni pursue a wide array of careers. Many work in various capacities in the legal field; others work in human rights, public policy, civil rights, business, education, and the non-profit sector, amongst others.
LSJ offers popular introductory courses along with a large, diverse menu of smaller seminars in upper-level topics courses. LSJ majors are required to take at least one specialized class to fulfill a senior seminar option; many take several. Students are also required to complete an internship in a justice-related organization. Students are encouraged to take courses outside of LSJ. Indeed, more than half of all LSJ majors also complete a major in another discipline. Given the comparative and global focus of LSJ, many opportunities for study abroad are available for credit.
LSJ faculty are well known for their internationally recognized research and teaching excellence. Faculty members have published award-winning books and received numerous accolades, including the University of Washington Outstanding Teaching Award, the Outstanding Public Service Award, the Outstanding Mentorship Award, and more.
LSJ also offers a graduate certificate in socio-legal studies for PhD students from a variety of disciplines. The graduate program creates opportunities for scholars to present and engage research on topics related to socio-legal studies, social control, human rights, and humanitarianism. The department engages students in critical and comparative examination of legal institutions, principles, practices, and power around the world, with a particular emphasis on the role of rights in shaping contemporary political and legal conflicts.
Students
Spring 2020
207 Undergraduate majors
189 Undergraduate minors
26 Graduate Certificate students
Degrees Awarded
July 2019 - June 2020
121 Bachelor of Arts degrees
Major Student Awards
Since 2015
1 President's Medalist
2 Dean's Medalists
1 Henry Luce Scholar
5 Gates Public Service Law Scholars
6 Mary Gates Scholars
1 Bonderman Travel Scholarship
1 Ronald E. McNair Scholar
1 Fulbright Fellowship
12 Husky 100 Scholars
2 Homecoming Scholars
FACULTY
Autumn 2020
7 Professors
1 Associate Professor
2 Assistant Professors
1 Assistant Teaching Lecturer
There are eleven LSJ faculty members, many of whom are jointly appointed with another department. LSJ faculty enjoy a well-deserved reputation for teaching innovation and scholarly productivity. They have received the University's Distinguished Teaching Award and other recognition for high-caliber teaching. Many have had their scholarly achievements recognized with major book and paper awards from professional associations. An LSJ faculty member recently served as president of the Law and Society Association, the major international scholarly organization for socio-legal scholars, and one serves as director of the University of Washington Human Rights Center. Two recent winners of the University's Public Service Award are members of the LSJ faculty.
RESEARCH
The Department of Law, Societies & Justice regularly sponsors seminars, colloquia, and workshops featuring the research of our faculty and visitors. The Department is well-recognized as a campus leader in sponsoring research and events addressing human rights, and works closely with the UW Center for Human Rights. The vibrant research culture contributes enormously to the exciting intellectual experience of students in the Department of Law, Societies, and Justice. LSJ offers a graduate certificate in law and society studies for PhD students, which typically enrolls about 25 graduate students, many of whom work with LSJ faculty as teaching and research assistants. LSJ Graduate Fellows have produced award-winning research and earned positions at national and international universities.
Areas of Research
Human Rights
Politics and Practices of Punishment
Law and Violence
Comparative Law and Legal Institutions
Politics of Rights
Race, Law, and Justice
Women's Rights
Health and Human Rights
Immigration and Citizenship
Forgiveness and Reconciliation
Humanitarianism
OUTREACH
Law, Societies, and Justice sends each of its undergraduate majors into the community as part of the longest-standing internship requirement for any baccalaureate degree at the UW. The internships help ground academic knowledge with service to the community in organizations that work on issues pertaining to law, rights and justice. These have included human rights organizations, public defenders' and prosecutors' offices, law firms, civil rights groups, and others. 
The LSJ Honors Program connects individual students to faculty mentors and enables students to pursue a research topic of their choosing in depth. LSJ also offers annually a "mixed enrollment" course inside the Washington State Reformatory, a medium-security prison in Monroe. This course combines UW LSJ students and incarcerated students in the same classroom for an upper-division seminar. In addition, many LSJ faculty regularly take groups of students on study abroad excursions. In recent years, groups have travelled to Rome, Amsterdam, South Africa, and Jamaica. 
Our faculty, students, and alumni are active in the Puget Sound region and beyond, collaborating with a host of non-profits, humanitarian associations, government organizations, and the media.
CONTACT
Law, Societies, and Justice
Box 353565
University of Washington
Seattle, WA 98195
(206) 543-2396
Email: lsjadv@uw.edu
Website: lsj.washington.edu
last update: November 2020