Find Yourself Here
In the College of Arts & Sciences, learning doesn't just happen in the classroom. It also happens in Seattle's great outdoors, in labs where groundbreaking research takes place, in performances on campus, and during exclusive externships with Amazon and Microsoft. While engaging courses are at the core of your Arts & Sciences experience, you can find community and discover more ways to explore when you step outside the classroom.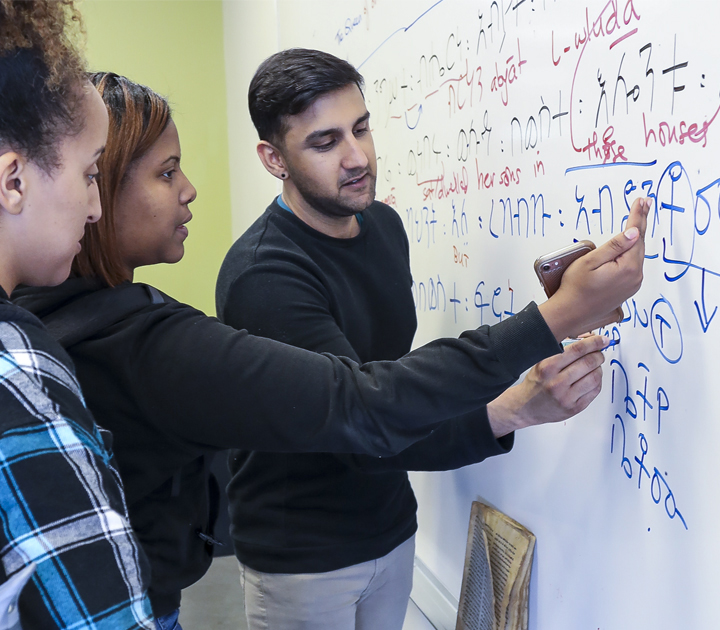 Diversity, equity, inclusion and access on campus
In Arts & Sciences, we believe that our differences as individuals are what make us exceptional. We strive to make the College a place where all students can find their community and gain new perspectives. Arts & Sciences teaches 159 courses that fulfill the UW's Diversity requirement — 79% of all the Diversity courses offered by the University. The University also offers many resources through offices and programs.
Diversity, Equity, Inclusion and Access Resources for Students
"UW is so much more than just lectures and exams. UW is about the people you meet, and the communities you become part of. Take the time to talk to your professors outside of class, and to go to those interesting club meetings (even virtually). Often, you'll learn the most from the conversations going on all around you."
Get involved
Your college experience is what you make of it — so make it memorable. There are many ways to get involved with the Arts & Sciences community outside of the classroom, from attending arts events to volunteering on human rights projects to participating in research. Learn a new language, gain a new skill, or dust off your passport for an adventure abroad.
Ready to begin your journey?
Turn your interests into a fulfilling college experience that leads to a meaningful and rewarding career. Join us in the UW College of Arts & Sciences.