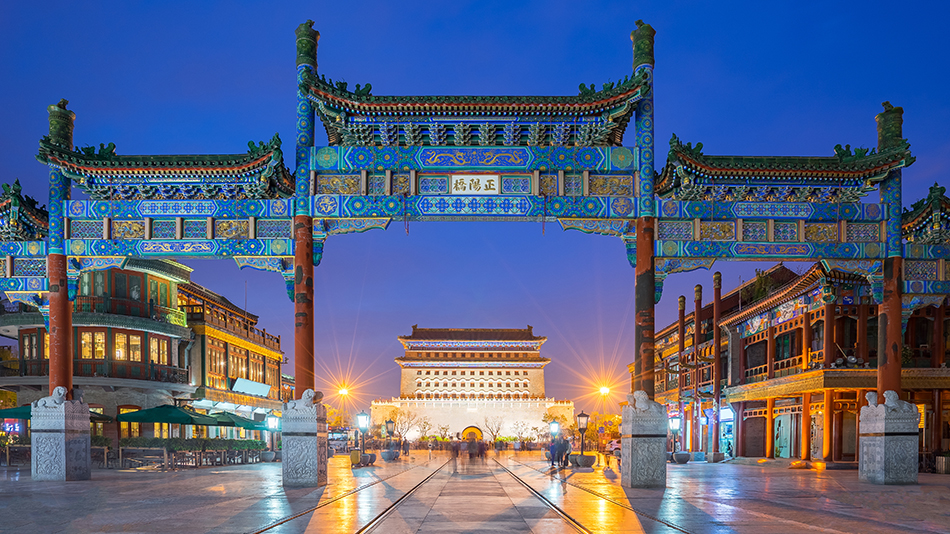 Over half the world's population lives in Asia, home to many of the oldest and most vibrant cultures in human history. We explore these cultures through literary, linguistic, and textual analysis, illuminating vital connections between East and West from our vantage point on the Pacific Rim.
VISIT DEPARTMENT WEBSITE
EDUCATION
The Department of Asian Languages and Literature plays a central role in all areas of Asian studies at the University, with a total enrollment of more than 6,000 students in its courses each year.
The department provides instruction in ten Asian languages: Bengali, Chinese, Hindi, Indonesian, Japanese, Korean, Sanskrit, Telugu, Urdu, and Vietnamese. We award BA degrees in Asian Languages & Cultures, Chinese, Japanese, Korean, and South Asian Languages, and we offer MA and PhD degrees with specialization in Chinese, Japanese, South Asian, and Buddhist Studies.
While attaining language proficiency, our undergraduate majors explore the cultural, literary, and linguistic aspects of Asia, past and present. At the graduate level, students acquire and create knowledge through advanced seminars and original research. 
The department strongly encourages its students to study abroad through programs coordinated with the UW Study Abroad Office. Students from across the University participate in language-intensive study programs in China, India, Indonesia, Japan, Korea, Nepal, the Philippines, Singapore, Taiwan, Thailand, and Vietnam. For undergraduate and graduate students alike, the overseas experience is a crucial element in their intellectual, personal, and professional development.
Graduates of our programs go on to successful careers in academia, business, technology, government, journalism, law, entertainment, and other professions, using their cultural and linguistic expertise to foster understanding between Asia and the rest of the world. The department hosts a career panel every spring to help undergraduates learn how to leverage their language skills into careers, and to help them connect with potential employers.
Students
Autumn 2021
88 Undergraduate majors
103 Undergraduate minors
39 Graduate students
6,453 Total student enrollment (2020-2021)
Degrees Awarded
July 2020 - June 2021
98 BA degrees
7 MA degrees
1 PhD degree
Student Awards
2018 - 2021
Alvord Dissertation Fellowship Award
Critical Language Scholarship
Dhammachai Foundation Grant
Foreign Language and Area Studies (FLAS) Fellowships
Fulbright Fellowship
Fulbright Taiwan Study Grant
Fulbright-Nehru Student Research Fellowship
Ignatz Outstanding Anthology Award
Japan Ministry of Education, Culture, Sports, Science and Technology (MEXT) Fellowship
Jiede Empirical Research Grant
JSIS China Recruitment Fellowship
JSIS Hsiao Fellowship in China Studies
JSIS Taiwan Studies Commendation Award
Phi Beta Kappa
UW Graduate School Distinguished Thesis Award
UW Graduate School International Research and Study Fellowship
UW Graduate School Presidential Dissertation Fellowship
UW Simpson Center Digital Humanities Summer Fellowship
UW Simpson Center Graduate Research Cluster Award
FACULTY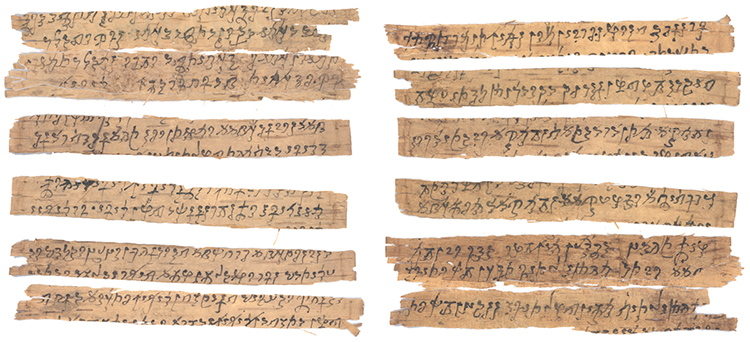 2021 - 2022
5 Professors
8 Associate Professors
6 Associate Teaching Professors
2 Assistant Professors
5 Assistant Teaching Professors
4 Teaching Professors
1 Lecturer
2 Part-time Lecturers
3 Adjunct Faculty
1 Affiliate Faculty
7 Emeritus Faculty
Recent Faculty Awards:
American Institute of Indian Studies Senior Short-Term Fellowship
American Institute of Pakistan Studies Short-Term Research Grant
Association for the Study of the Arts of the Present Book Prize
China-U.S. Scholars Program Grant
College Art Association Millard Meiss Publication Fund Award
Henry Luce Foundation Grant
Japan Foundation Fellowship for Research on Japanese Art
Japanese Ministry of Foreign Affairs Commendation
Kyoko Selden Memorial Translation Prize in Japanese Literature, Thought, and Society
William Holmes McGuffey Longevity Award
Northeast Asia Council of the Association for Asian Studies Grant for Travel to Japan
Prix de la Fondation Colette Caillat en études indiennes
Urdu Writers Society of North America Award
UW Global Innovation Fund Grant
UW Royalty Research Fund Award
UW Simpson Center Large Scale Collaboration Grant
Washington Association of Teachers of Japanese Leslie Birkland Award
Washington Association for Language Teaching Inspirational Leadership Certificate
RESEARCH
Faculty in the Department of Asian Languages and Literature pursue their study of Asian languages and cultures primarily through the medium of text, but they represent a wide range of disciplinary interests, including linguistics, philosophy, history, literature, visual arts, and cultural studies. They participate in collaborative research projects that extend throughout the UW community and beyond. Examples of recent collaborations include:
Early Buddhist Manuscripts Project: Established in 1996 to edit, study, and publish the earliest collections of Buddhist manuscripts yet discovered, dating to the first century C.E.
Japanese Visiting Scholar Program: Every spring the department hosts a senior scholar from a leading Japanese research university to co-teach a graduate seminar with department faculty on a topic of shared interest.
Hōsei Encyclopedia of Noh Drama: An interdisciplinary, multinational effort to create the first work of this kind in English.
Encyclopedia of Chinese Language and Linguistics: A major international project involving many UW faculty as authors, editors, and advisers. The encyclopedia was published in January 2017 and is now a major reference in the field.
Korean at the Nexus of the Northeast Asian Linguistic Area (in conjunction with Cornell University): Research on the status of Northeast Asia as a linguistic area or sprachbund, with a focus on Korean's central role among the languages of this region. 
UW Translation Studies Hub: A project funded by the Simpson Center for the Humanities that aims to coalesce energies on campus and beyond by building on existing and emergent faculty and graduate student research courses, and initiatives in public engagement around translation.
Areas of Research
Ancient Chinese Syntax and Phonology
Applied Chinese Linguistics
Applied Japanese Linguistics
Asian Cultural Studies
Asian Film and Media
Book History and Print Culture
Buddhist Studies
Classical and Modern Chinese Literature
Classical and Modern Japanese Literature
Comparative Literature
Early Indian Buddhism and Buddhist Manuscripts
Gender, Women, and Sexuality Studies
Hindi Literature and Linguistics
Indian Ocean Cultural Studies
Indian Philosophy
Japanese Visual Culture
Malay Literature
Medieval Hindi Religious Literature
Modern Korean Literature
Okinawan Fiction
Philology
Sanskrit Literature and Religious Texts
Second Language Acquisition
Sociolinguistics
Textual Criticism
Translation and Interpretation
Urdu Literature
Writing Systems
OUTREACH
The department sponsors two evening lecture series for the general public: the annual endowed Andrew L. Markus Memorial Lecture (inaugurated in 1998) and the Washin Kai – Friends of Classical Japanese Lecture series (inaugurated in 2018).
The department faculty regularly lead language pedagogy workshops for teachers, including UW in the High School; organize colloquia and cultural events; host poetry readings; give public lectures; and judge language competitions.
CONTACT
Department of Asian Languages & Literature
location: 225 Gowen Hall
mail address: Box 353521
University of Washington
Seattle, WA 98195
(206) 543-4996
asian.washington.edu
last update:  December 2021