How to explore majors
Choosing a major is a significant step in your educational journey at the UW. But it doesn't have to be a scary one. Plenty of students get to the UW and don't know what they want to study. Some decide what they want to study and change their minds later. And many want to study more than one subject. All of these situations are OK. 
Think of choosing a major as your chance to pursue your interests, find a community of people who share those interests, and prepare for a worthwhile career doing what you love. The College of Arts & Sciences offers a wide variety of majors that will encourage you to explore and create your own path. If you're interested in several majors, take an introductory course in each to learn more about the topic. Don't limit yourself to what you think you should study. Focus on topics that intrigue you, bring you satisfaction and build on your natural talents. 
How to declare a major
Undergraduate Advising offers academic planning tools to help you explore your interests and choose a course of study that matches your goals. If you're interested in the Humanities, the division's academic services can connect you with an adviser to help you declare a major or learn more about its programs. Check out department websites and find ways to connect through lectures, events and open houses to give you a sense of the academic community.
As you think about which major to pursue, note that admission requirements vary by major. Some majors are more open, while others are competitive, or capacity-constrained. Major admission categories include: 
Open admission: Students in good academic standing are admitted at any time.
Minimum requirements admission: Requires students to satisfactorily complete a set of prerequisite courses with a minimum GPA. All students who meet the minimum requirements are admitted.
Capacity-constrained admission: Students must complete all of the minimum requirements to apply. Admission is not guaranteed because space is limited. These majors often have application forms and application deadlines; some of them require standardized tests or other supplementary information.
Use MyPlan to run degree audits, plan your courses, and register. When you're ready to declare a major, reach out to a departmental adviser to learn more about degree requirements and opportunities within your major.
How to Change your Major
If you want to change your major, you'll need to speak with your adviser to initiate the process. There are a number of forms and steps to complete that your adviser will need to guide you through. A list of all UW departments and advisers is available online.
Is a double major or double degree right for you?
With so many areas of study to choose from, many students consider pursuing a double major or a double degree. A double major is pursuing two or more majors that result in a single degree name (i.e. both majors result in a Bachelor of Arts). A double degree is pursuing two or more majors that result in different degree names (i.e. earning a Bachelor of Arts and a Bachelor of Science.) More information can be found here.
 In fact, 20% of Arts & Sciences students pursue double majors or degrees. While having more than one major may require additional work, it can be worthwhile. Exploring more than one topic can broaden your perspective and expand your career opportunities.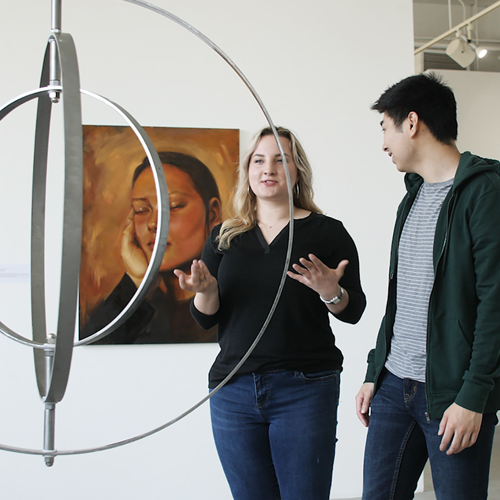 Arts & Sciences double majors share valuable advice
Applying to a major isn't some blood contract. You aren't as trapped as you might feel. While it is definitely important to think about these major decisions (pun intended), you have to find a way to do so without feeling like your life is at stake or you will be paralyzed.
Planning for a career in health care?
If you're planning to pursue a career in the health care field, you're not limited to a major in the Natural Sciences Division. In fact, many students think beyond STEM majors and gain a well-rounded education that medical schools value.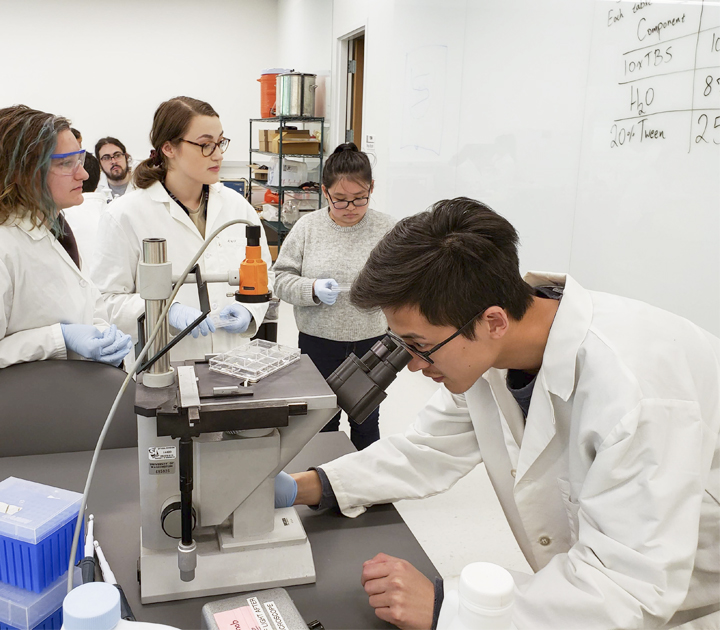 Six suggestions for Arts & Sciences undergraduates planning a career in health care