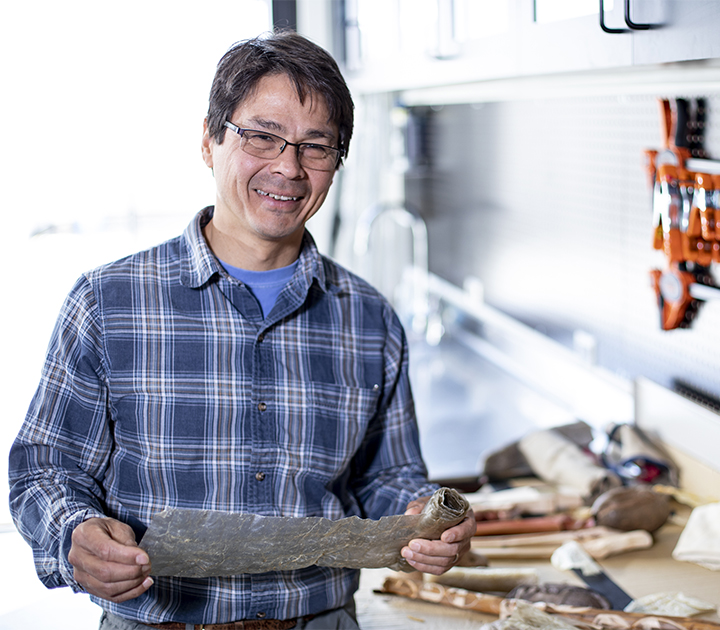 Advance knowledge of Native peoples and cultures and advocate for the needs of Indigenous communities.
The Department of American Indian Studies explores the history and culture of Native peoples through teaching, research and community service. We approach our work from a decolonized, community-based and global perspective. Faculty and students partner with the local Native community through research collaborations and internships. The department's Center for American Indian & Indigenous Studies — a community of American Indian, Alaska Native, First Nations, Native Hawaiian, Indigenous and non-Indigenous scholars — explores the sovereignty, wellness and understanding of Indigenous peoples.
In addition to the programs listed below, the department also offers minors in American Indian Studies and Oceania and Pacific Islander Studies (OPIS).
Visit Department Site
View Factsheet
Undergraduate Programs
Graduate Programs
500
Number of Native students at the UW
Careers
Our graduates pursue careers in a wide range of fields, including public affairs, education, law, filmmaking and the sciences. Many of our Indigenous alumni are leaders in Native communities.
Career Paths
A degree in American Indian Studies can lead to a career as a(n):
Public policy analyst 
Community organizer 
Educator
Legislative aide
Environmental planner
Attorney
Social worker
Health care professional
Filmmaker
Writer
Human resources manager
Public relations specialist
Giving voice to Indigenous storytellers.
The department hosts the bi-annual Sacred Breath: Indigenous Writing and Storytelling series at the wǝɫǝbʔaltxʷ – Intellectual House. Recognizing that storytelling creates a spiritual connection — a sharing of sacred breath — the event brings together our campus community, the region's Native community, and the local writing community. Each Sacred Breath event features a Native author and a Native storyteller, uniting written and oral traditions. In addition, the department is host to the annual Living Breath of wǝɫǝbʔaltxʷ Food and Ecological Knowledge Symposium. This gathering brings local and national American Indian communities together to share knowledge on topics such as traditional foods, plants and medicines; environmental and food justice; food sovereignty/security; health and wellness; and treaty rights.
Find Yourself in American Indian Studies
Study the traditions of Native peoples and advocate for the well-being of Indigenous communities.
Department of American Indian Studies Stories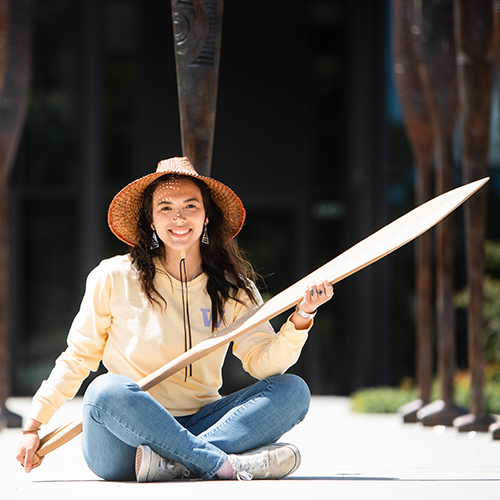 Her exploration at the UW has led Stephanie Masterman (BA, American Indian Studies; Arctic Studies minor; 2022) to leadership roles in her tribal community.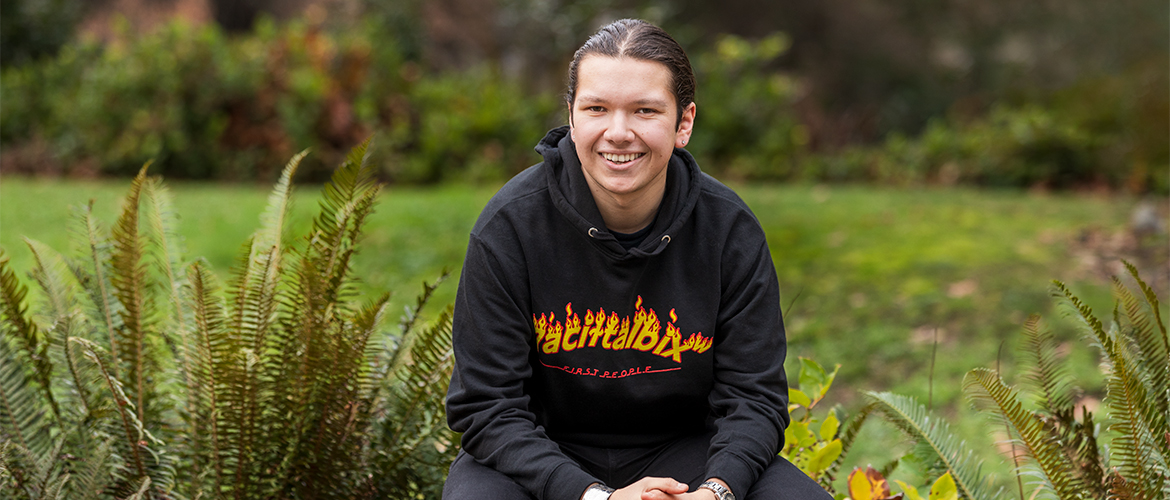 UW senior Owen Oliver grew up on the UW campus. Now he wants others in his community to feel at home at the University.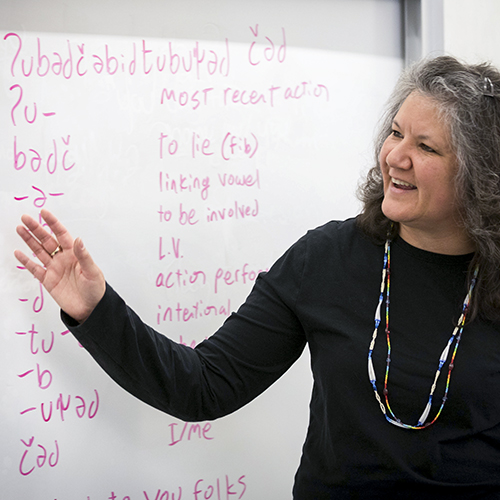 The Southern Lushootseed language, once spoken where the UW now sits, is finding new speakers through a UW course.