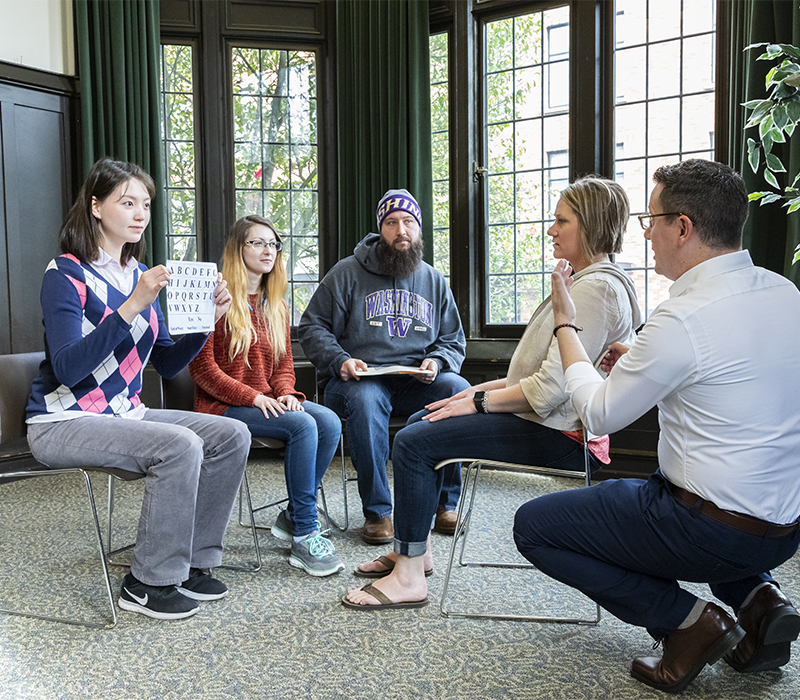 Improve lives through the science of human communication
The UW Department of Speech & Hearing Sciences studies all aspects of typical and impaired human communication. We use our understanding of speech, language, hearing, and swallowing functions and disorders to improve the quality of life for individuals with communication and swallowing challenges. The department's faculty are nationally and internationally recognized leaders in their fields, and many engage in interdisciplinary research with other UW schools, colleges, centers and institutes. Students in our graduate programs, consistently ranked among the top 10 nationally by U.S. News & World Report, receive hands-on clinical training while providing free services to thousands of area residents in need of hearing, speech and language therapy. We are dedicated to promoting inclusivity in the field through training diverse clinicians and serving historically marginalized communities.
Visit Department Site
View Factsheet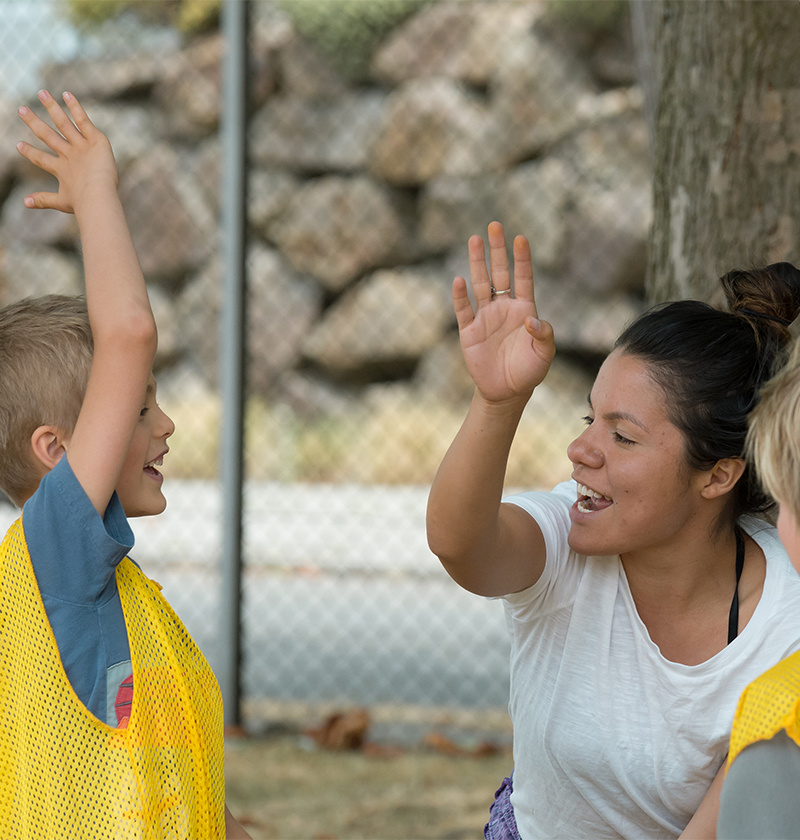 38
Leadership in Neurodevelopmental & Related Disabilities (LEND) Scholars, 2015 - 2021
Careers
Our undergraduate alumni can use their communication disorder training directly upon graduation in special education and paraprofessional roles in education, private practice, and healthcare settings. Students who complete our graduate degrees pursue a wide variety of careers in clinical service, teaching, research, and administration. 
Career Paths
A degree in Speech & Hearing Sciences can lead to a career as a(n):
Speech-language pathologist (SLP)
Audiologist
Researcher  
Educator with a special education focus
Speech-language pathology assistant
Audiology assistant / technician 
Applied behavior analysis (ABA) therapist   
Training clinical professionals while serving the community
Our Speech & Hearing Clinic serves more than 9,000 community members every year. In the no-fee outpatient clinic, graduate students preparing for careers as speech-language pathologists work with clients under the supervision of nationally certified and licensed clinical educators. Students receive personalized training in assessment and therapy techniques, including the use of the latest technologies.
Find Yourself in Speech & Hearing Sciences
Study the science of communication to make a difference in the lives of people with hearing, language, speech, and swallowing challenges.
Department of Speech & Hearing Sciences Stories
With a gift to Speech & Hearing Sciences, Lacey Berns is creating community for those caring for children facing communication challenges — and honoring her daughter.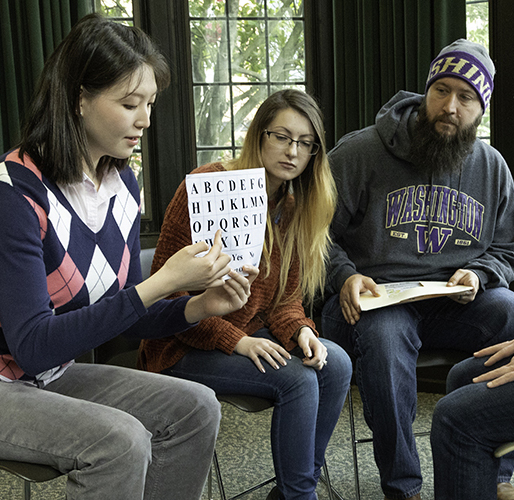 Speech & Hearing students role-play as patients with communication disorders to help med students develop communication strategies.
Professor Diane Kendall has helped stroke survivors regain communication skills through a Veterans Administration study.