Divisional Dean of Natural Sciences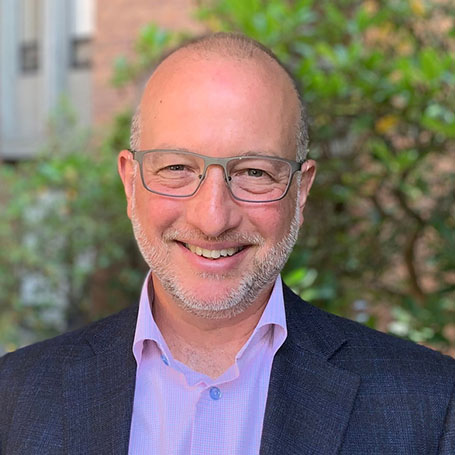 Daniel Pollack is a professor in the department of Mathematics. He previously served as the interim chair of the Department of Statistics and as chair of the Arts & Sciences College Council. Pollack's areas of research are differential geometry, mathematical general relativity and partial differential equations. In relativity, he has focused on the study of black holes and initial data for the Einstein equations. These equations lie at the foundation of general relativity, linking the geometry of spacetime with the matter and energy present in the universe.
A native New Yorker, Pollack earned his Ph.D. in mathematics at Stanford University in 1991. He joined the University of Washington in 1996 as an Assistant Professor, after holding faculty positions at the University of Texas at Austin and the University of Chicago. He has held visiting and research appointments at Brown University, MIT, the Institute for Advanced Study, the Mathematical Sciences Research Institute and the Isaac Newton Institute for Mathematical Sciences. He was promoted to Full Professor in 2006.
Assistant's Contact Information
Janet Yale
Phone Number: 616-2128
Staff Box Number: 353765
Email: jyale@uw.edu