From Distinguished Teaching Awards to President's Medals, it's awards season at the UW.
 At a special celebration on June 9, the University of Washington presented Awards of Excellence to faculty, staff, students, and distinguished alumni to recognize their exceptional contributions to the UW and the community. Among the recipients were eight from the College of Arts and Sciences.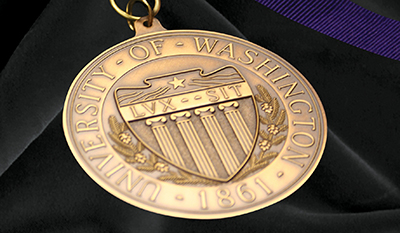 The following is based on remarks made by President Ana Mari Cauce and Provost and Executive Vice President Jerry Baldasty.
Distinguished Teaching Award
Nyan-Ping Bi, Senior Lecturer
Asian Languages and Literature
Not a moment is wasted in Nyan-Ping's classroom. She has the students moving, working, speaking, listening, and reacting. She is always moving and thinking. Nyan-Ping is a dynamo.
As her students can attest, she has a tangible and meaningful impact on lives. For example, one of her fourth-year Chinese students is now working at a company that exports wine to China. She is using Chinese every day at work and credits Nyan-Ping with changing her life.
One of her colleagues said of her, "My litmus test is: Would I want my children to take this course with this instructor? I wish my children could study with someone like Nyan-Ping in their lifetimes, partly for the pure educational benefit and partly just to be inspired by seeing someone who is great at something doing it."
Catherine Connors, Professor and Chair
Classics
Catherine is a faculty member deeply committed to teaching, both at the undergraduate and graduate levels, as well as to maintaining the highest standards of instruction for her department. She has been a mainstay of the group appointed to develop new foundational undergraduate courses for the humanities and to consider proposing an interdisciplinary major in the humanities. She asks probing questions and insists upon getting things right, ensuring that any proposed degree program is substantive and academically well grounded. And in her capacity as chair, she is unfailingly able to discuss instructional matters from the vantage point of students.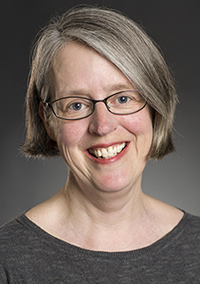 One student said of Catherine, "Her teaching philosophy revolves in many ways around envisioning students in class as teachers, researchers, and disseminators of knowledge." Another said, "In her expectations and instruction, there is a particular combination of rigor and compassion that brought out some of my best work."
Linda Martin-Morris, Principal Lecturer
Biology
Linda is a teacher who brings passion and an innovative spirit to the classroom, but two aspects of her teaching make her exceptional. First, she devotes an extraordinary amount of time to each student, even in the largest classes. Second, she has taken a leadership role in developing and applying pedagogical innovations, including flipped classrooms and distance learning.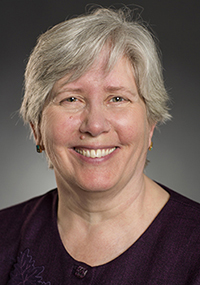 Because biology is such a popular major, many biology courses have large enrollments, posing a challenge to engage students individually. Linda's strategy has been to double her contact hours, voluntarily, by teaching two sections of 60 students, rather than one section of 120. The smaller sections allow her to better employ the active learning style that is a hallmark of her teaching, and to spend twice as much time with each student. Of course, this comes at the expense of doubling her own teaching effort, but her devotion to her students is unquestionable.
Excellence in Teaching Award
Jonathan Rosenberg, Teaching Assistant
Philosophy
 
Jon is passionate about philosophy and he works hard to achieve the goal of helping his students think better and more deeply about the subject. Jon finds the right balance in the classroom between seriousness and levity. A giver of thoughtful lectures, he also knows when to stop and let students lead with their questions. He is dedicated to and patient with his students, and when they meander he always finds a way to bring them back to the big questions.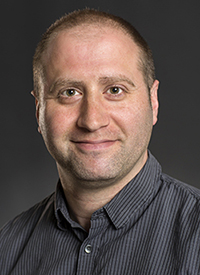 In the last year, Jon has taken another step in his pedagogical journey: He applied for and got the job of the department's teaching and learning coordinator. His job is two-fold: To direct the departmental writing center, staffed by some of its top undergraduate students, and to co-teach the department's teaching seminar — a two-quarter-long course designed to train incoming graduate students. He has become a teacher of teachers. In the words of one of his colleagues, "He is a wonderful example of the kind of teacher that the University of Washington stands for and represents."
Distinguished Staff Award
David Peterson, Engineering Technician
Center for Experimental Nuclear Physics and Astrophysics
David has affected the work of many world-leading efforts in fundamental physics experiments through his expertise, work ethic, level of commitment to the success of projects, and ability to collaborate with many individuals at all levels, from professors and research scientists to staff members and students. His colleagues describe him as "some kind of magician." He fabricates electronics boards and repairs components that others can barely see with the naked eye!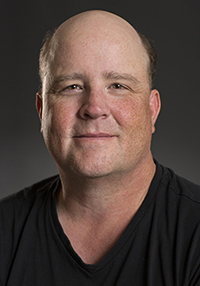 In a laboratory in which each experiment typically involves dozens, even hundreds of collaborators, and budgets of up to $100 million, the scientific impact — and stakes — are very high, and David is central to making this happen. His influence at the Center for Experimental Nuclear Physics and Astrophysics is unmatched.
David is also an educator. Almost every student and postdoc at CENPA eventually needs to build or repair some custom equipment and they all go to David for lessons. He teaches them basic soldering, guides simple board design, and checks up on their work regularly. If a person messes up, he patiently fixes it and helps them avoid that mistake in the future, displaying both expertise and warmth.
Marsha L. Landolt Distinguished Graduate Mentor Award
Sandra Silberstein, Professor
English
 
Since arriving at the University of Washington in 1982, Sandy has chaired to completion 13 dissertations on a range of topics, from ethnographic studies of classrooms, to longitudinal studies of national language policy, to a study of Iran's "Twitter revolution" and the rhetoric of nonviolence within the Occupy Movement. In addition, she currently chairs nine dissertation committees, with four of those students scheduled to defend during spring quarter 2016. But those numbers only begin to tell the story.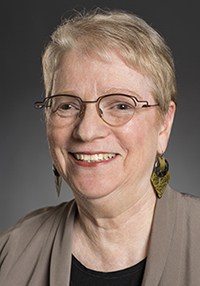 Sandy has directed the master's in teaching English to speakers of other languages (MATESOL) program for two decades. She also has created and developed the MATESOL Practicum, a two-quarter pedagogy course, during which novice teachers shadow experienced ones and meet regularly with a professor to discuss best practices in TESOL pedagogy. The MATESOL program is highly diverse and Sandy, in her role as mentor, has worked with a very broad range of students.
Students find her to be extraordinarily welcoming, sensitive, and supportive, and extra-alert to the linguistic, cultural, and other challenges that students from international and nontraditional backgrounds face in the American academy.
President's Medal
Mustufa Abbas Jafry, Senior
Biochemistry and English
As the child of a mother suffering from a disability, Mustufa came to the University of Washington inspired to learn more about human biology and how to, in his words, "prevent it from malfunctioning." Pursuing this passion in his UW career, he gravitated toward biochemistry. However, his varied and diverse interests also led him to explore the humanities, and he chose to study English as well.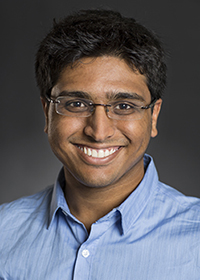 A gifted researcher and scholar, Mustufa has received multiple scholarships and has several papers in line for publication. As a leader, he has served as co-chair of the UW Senior Gift Council; president and founder of UW Reach, connecting pre-health students at the UW with medically underserved communities in the region; and president of the UW Wellness Coalition, an organization working to reduce the stigma around mental illness and raise awareness about the mental health issues among veterans and people affected by homelessness in Seattle.
After graduation, Mustufa plans to pursue a medical degree at the UW School of Medicine and either a master's degree in public health or a master's degree in public policy. His ambition is to become a physician in order to treat underserved urban populations.
Forogh Bashizada, Senior 
English and Political Science
Born in Afghanistan, Forogh spent the first years of her life under the control of the Taliban, forbidden to attend school because she was a girl. After immigrating to the United States, she happened to visit the UW campus and it became her dream to attend this university.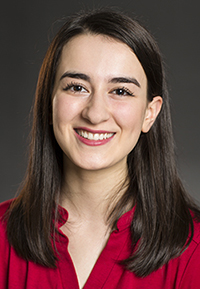 She began her higher education at Green River Community College, where she was awarded the Transfer Scholarship for Academic and Leadership Excellence and the Kent Rotary Scholarship, graduating with her associate of arts degree with highest honors. She transferred to the University of Washington in 2014, where she double-majored in English and political science, minored in law, societies and justice and has been on the Dean's list every quarter.
Forogh describes growing up in a society filled with social injustices as the catalyst for wanting to give back. For five years, she has volunteered as a translator and educator for Afghan refugee families that recently moved to the United States. After graduating, she plans to intern as a CourtWatch Monitor for the King County Sexual Assault Resource Center. She also plans to visit Afghanistan where she will continue working with female Afghan students to create a dialogue of inclusion for women in education and the economy. She hopes one day to become a lawyer who speaks for the silenced and marginalized members of our society.