Unsure how to connect with faculty? College of Arts & Sciences students — and faculty — weigh in on how to make the most of faculty office hours:
1. PREPARE.
"Stop by the first week to introduce yourself and bring along at least one question to ask, whether it's how your professor ended up in this career or something closely related to an assignment. Once you start going to office hours, you realize how human your professors are and how willing they are to help you learn. Some could also help you in the future with recommendation letters." — Abari Charles, senior, Sociology; minors in Entrepreneurship and African Studies
2. BUT DON'T PREPARE TOO MUCH.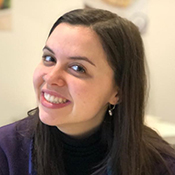 "My advice is to write out one question to use as a jumping-off point (even if you have a million) and bring it with you to office hours so you do not find yourself floundering once you sit down in front of your professor. It is not worth it to plan out your whole meeting because it is not a meeting in the first place—it is an open conversation to discuss concerns with someone who genuinely wants to help you succeed." — Sam Seaver, junior, Art History, Psychology
3. SHARE THE REAL YOU.
"Don't be afraid to share your ideas and personal experiences with faculty. That is what will distinguish you from other students. Furthermore, when faculty know you, know what you stand for, and what your goals are, it will allow them to think of you when an opportunity comes their way." — ​Christelle Silue, senior, French, Public Health
4. NERVOUS? BRING A FRIEND FROM CLASS.
"I love it when students come to office hours. It is a chance to get to know them and their intellectual interests in more depth.  You do not need to have a problem or question; you can come simply for the opportunity to talk about class content, your major, your professional plans, or other things.  If a 1-1 with a professor is intimidating, ask if you can bring a friend from class, and use the time for you both to discuss the class and other matters with your professor. We are here and delighted to talk to you!" — Margaret O'Mara, Howard & Frances Keller Professor of History
5. MENTION THE PROFESSOR'S WORK.
"Going to office hours shows that you are a committed student, allows you to connect with professors, and potentially find research or internship opportunities. If you admire the research or work that a certain professor has done, talking to that professor about their interests may lead to opportunities or connections that would otherwise be unavailable." — Jessica Niewohner, senior, Law, Societies & Justice
AND MORE TIPS...
6. THINK QUALITY, NOT QUANTITY.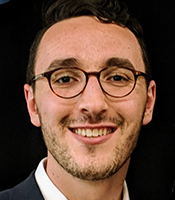 "The time is set aside for your professors to help you learn, so use that resource! But it's important not to force going to office hours. A few quality questions are better than quantity, as there are likely others wanting to use that resource too. With quality questions, your professor will see you're engaged and it will be easier to build a relationship with them." — Bo Goodrich, senior, Economics
7. LOOK TOWARD THE FUTURE.
One way of creating relationships with faculty is to meet with them during office hours. Creating those relationships is important because faculty will help guide you through application processes, like grad school and scholarship applications, and are willing to write you letters of recommendation. — Maya Esquivido, senior, American Indian Studies
8. APPRECIATE THE OPPORTUNITY.
Office hours are a great opportunity to get to know your professors, especially when you are taking large introductory classes. All of the faculty I have interacted with have been genuinely interested in helping me become a better student. The entire faculty is so accomplished; it is a great privilege to have access to so many of them. — Lauren Miller, senior, Neurobiology