The Humanities Division at the University of Washington is excited to launch "Humanities First," an exciting new First Year Experience for incoming freshmen to learn more about the university, the campus, the community, and the abundant resources of each.
The program aims to help students think broadly about human life - from science, to art, to literature, to culture, and beyond - and to explore the questions that matter. This humanistic thinking is critical as students begin their college experience and prepare to not only build a career, but to also contribute to society and build a meaningful and fulfilling life. Along the way they will learn from alumni, community partners, and ultimately themselves about how what they learn in the humanities classroom translates into real world impact. 
Humanities First consists of three separate courses: a team-taught lecture course offered in Fall (Humanities 101: Foundations), and small "into the field" seminars offered in Winter (Humanities 102: Campus Connections), and Spring (Humanities 103: Community Connections).  All three courses emphasize teamwork and public engagement, and students who complete the whole series will earn the designation "Humanities First Scholar." 
Topics will change each year – and for the inaugural cohort this fall Humanities 101 will be titled What Do We Talk About When We Talk About Journeys, taught by a team of faculty from Asian Languages and Literature, Classics, and Scandinavian Studies. Student work will include reflective essays focused on our readings as well as outward facing works—shared writing, team-developed blogs, podcasts—of public humanities scholarship.
The Humanities First program is generously funded by a grant from The Andrew W. Mellon Foundation.
Students who are interested in signing up for Humanities First should email has-center@uw.edu and visit MyPlan to see course details for Humanities 101: What Do We Talk About When We Talk About Journeys.
Meet Your Instructors for Fall 2020
From Asian Languages and Literature: Chris Hamm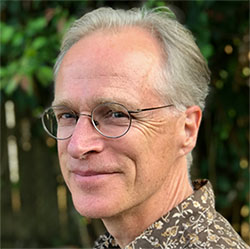 Chris Hamm is a professor in the Department of Asian Languages and Literature, where he teaches "modern" Chinese literature—from the 13th through the 21st centuries. His research centers on print culture, literary periodicals, and vernacular fiction, and his publications have focused on one of the most distinctive genres of Chinese popular fiction, the martial arts novel. He teaches a range of courses on Chinese literature, including both surveys of literary history and thematic courses on martial and military themes and on the role of ghosts and the supernatural in the imagining of Chinese modernity. He believes that literature provides a unique window onto a culture's perspectives on the world, and that the study of literature in general—the study of the creative use of our most fundamental technology, language—is a powerful tool for understanding what makes us human. He is looking forward to the shared journeys of Humanities 101!
From Classics: Sarah Stroup
Sarah Stroup is a professor in the department of Classics, with undergraduate degrees from the University of Washington, and graduate degrees from the University of California-Berkeley.  Professor Stroup's research interests include the intellectual and textual history of the late Roman Republic (how political dangers change writing habit), late Republican cryptography (coded writing), advanced technologies of the Greeks and Romans, and Roman spectacles of power and violence. Professor Stroup especially enjoys her classes on STEM in the ancient world, sport and violent spectacle in the ancient world and today, and any course that reads ancient texts and objects next to modern ones. Professor Stroup is a strong believer in the public and professional value of a humanities education and is excited to be teaching in Humanities First this fall, where she and the students will explore the journeys of returning veterans in Homer's Odyssey and Finkel's Thank You For Your Service and what they can tell us about storytelling and reconciliation. Professor Stroup is also the program director of Humanities First.
From Scandinavian Studies: Lauren Poyer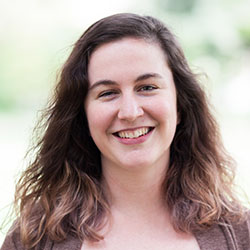 Lauren Poyer is an assistant teaching professor in the Department of Scandinavian Studies. She is a medievalist who specializes in Old Norse-Icelandic studies, and her research focuses on Christian folk religion as represented in the Sagas of Icelanders. She regularly teaches Scandinavian Mythology, Sagas of the Vikings, Vikings in Popular Culture, and Old Norse Language. She believes that investigating modern cultural myths about the Middle Ages gives students the tools they need to become better-prepared and better-informed citizens of the world, and that learning to understand people from the past in their own words can help students become more aware of how language and culture shape their own lives and open doors into the lives of others. She is looking forward to co-teaching HUM 101 in Autumn 2020, and will take the theme of "Journeys" as an opportunity to explore travel and trade in the Middle Ages, as well as what medieval writers had to say about cross-cultural encounters, spiritual transformations, and expeditions into the unknown.