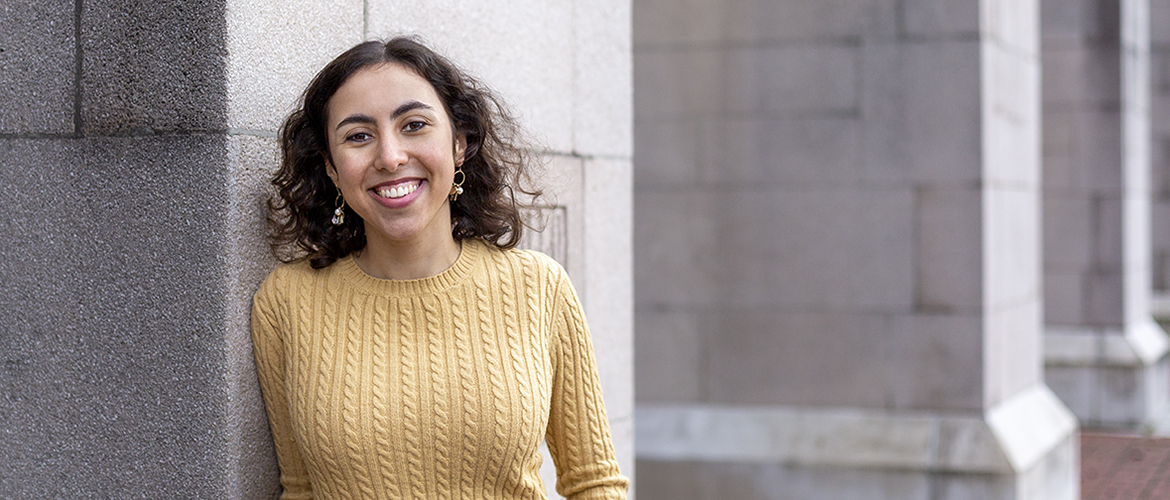 Before her senior year of high school, Arwa Mokdad commuted to the University of Washington each morning for a summer course in Arabic. Though the journey from her home on Mercer Island took just 20 minutes, she felt she'd discovered a new world.
"It was the first time I'd encountered that much diversity in a classroom," Mokdad says of the class, in which most students were UW undergraduates. "I think I was the only Muslim and Middle Eastern kid in my high school. The friends I made in that summer Arabic course are still some of my closest friends to this day."
A year later, Mokdad joined those friends at the UW, arriving on campus as a sophomore thanks to advanced placement (AP) credits. She has since taken a deep dive into Middle Eastern politics, history, and culture through her coursework and other projects.
Finding Community
Her second week at the University, Mokdad declared her major in international studies in the Jackson School of International Studies, drawn to the human rights track in that major. She also joined the Middle Eastern Student Commission (MESC) and soon became lead intern for the student group.
"I just dived in," Mokdad says. "We hosted so many events that year on topics from foreign policy in the Middle East to the 'Me Too' movement in the Middle East to Culture Fest. We all became really close and supported each other."
It was the first time I'd encountered that much diversity in a classroom.
Mokdad had spent childhood summers visiting relatives in Lebanon and Yemen, where most of her relatives still live. The visits to Yemen stopped in 2015 due to the war, making the Middle Eastern community on campus particularly meaningful to her. She also found community through the University Honors Program, taking courses with peers from a wide range of majors who shared "an interest in changing the world in so many ways."
Her second year at the UW, Mokdad barely saw her new UW friends as she pursued programs off campus. Having already studied abroad in Oman, she spent the summer studying intensive Arabic at the American University of Beirut before interning at the Near East South Asia Center for Strategic Studies, a policy center in Washington, DC. She then traveled to Rome for the Jackson School's Task Force program, where she and UW classmates studied European security issues before being evacuated from Italy due to COVID.
Celebrating Yemen, Online
Since leaving Rome, all of Mokdad's classes have been online, but she has still found creative ways to connect with others. After attending an online event organized by CODEPINK, a women-led grassroots organization working to support human rights initiatives, Mokdad contacted Danaka Katovich, the Yemen Coordinator at CODEPINK, to see how she could get involved.
Mokdad and Katovich shared frustration that most people associate Yemen with war and starvation rather than appreciating Yemen's cultural riches. Katovich suggested creating an online CODEPINK series about Yemeni culture. Mokdad, who helped organize a MESC "Celebrate Yemen" event on campus during her first year at the UW, was up for the challenge, developing the series Beyond the War as a collaboration between CODEPINK and Yemen Relief and Reconstruction Foundation (YRRF).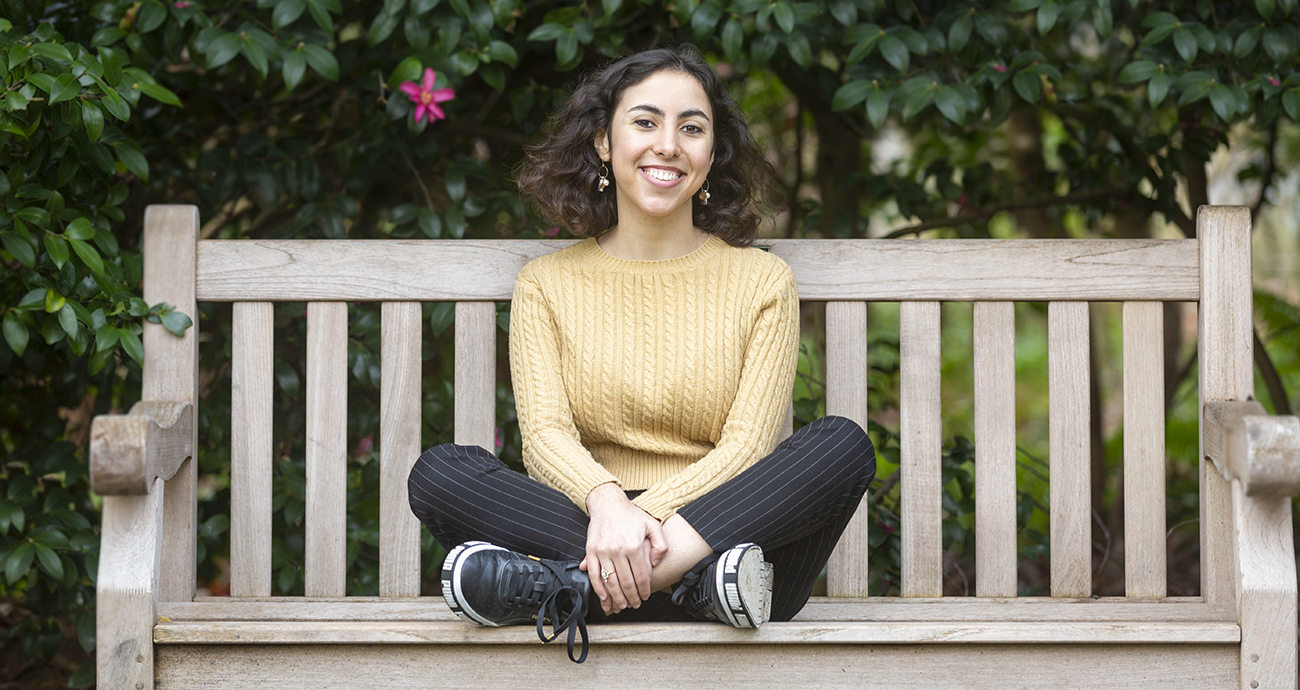 "I saw how much that [MESC] event built community and solidarity," says Mokdad. "'Beyond the War' is essentially turning that event into a series. The humanitarian crisis in Yemen deserves attention, but it's also important to remember what Yemen was before and still can be. People who don't know Yemen pre-war don't know what's been lost. We want them to see another side of Yemen — the Yemen I see."
The series is presented as a live webinar on Zoom, with the conversations also available on YouTube. Topics have ranged from Yemeni architecture to Yemeni coffee to storytelling as a form of resistance, with Yemeni guest speakers from all over the world. "We're having a fun time with it," says Mokdad. "It's amazing the people you can meet and the connections you can make online by just reaching out."
Understanding Another War
While Mokdad's work with YRRF and CODEPINK celebrates her mother's Yemeni heritage, the topic of her senior honors thesis is her father's homeland, Lebanon — specifically narratives and memories around Lebanon's civil war from the mid-1970s to 1990.
Lebanon is a country with 18 official religious sects, including multiple Muslim, Christian, Jewish, and other sects.  "All that diversity creates a rich social fabric, but it also creates a lot of conflict," Mokdad says.
Growing up, Mokdad rarely heard about the war. Her family, and those around her during summer visits to Lebanon, were hesitant to discuss it. She learned more during her language program in Beirut. "I was shocked to learn how messy the civil war was," she says. "There's so much silence, so much national amnesia. I don't feel the civil war ever ended. It's just a cold conflict now."
Mokdad is currently conducting interviews about the war for her thesis; she hopes to talk with at least 20 people from a range of religious sects. "Unfortunately, each sect has its own specific narrative around the Civil War, yet everyone agrees that there is a need to move forward," Mokdad says. 
Next Steps
As she completes her honors thesis and other coursework this year, Mokdad is supported by the Donald C. and Margery S. Hellmann Scholar award, an annual award for Jackson School students interested in pursuing a career in the international arena. She says that being selected as the Hellmann Scholar has meant a great deal to her, even beyond the generous financial support.
"Just being considered for the award, I was really blown away," says Mokdad. "The Jackson School has been so supportive of me during my whole time at the UW, and furthered my passion to work on human rights policy. So to get this, it felt like the School was saying, 'You're doing a good job. You should continue doing this.'"
Mokdad has every intention of doing just that. After a gap year, she plans to attend graduate school in international relations, and then work on progressive Middle East policy that centers the voices of people throughout the region.
"Using my studies and experiences at the Jackson School and UW, I hope to advocate for peace and collaboration in our increasingly connected world," she says.