21%
of Arts & Sciences students
are first-generation students
Honoring the College of Arts & Sciences First-Generation Community
First-generation students are central to the life and richness of the College of Arts & Sciences community. They are faculty educating the next generation. They are alumni driving change in their communities. They are donors investing in access and equity across the College. And they are current Huskies, charting their own unique paths and making an indelible mark on this University as they do. Join us in learning from and celebrating our first-generation community through the stories below. 
 
Featured Stories
As a faculty member, my experience as a first-gen student ensures that I know how much potential is inside every student – even those that have not yet had their opportunity to shine. It helps me talk candidly to students when I see them struggling and helps me be more empathetic and effective as a mentor. I really believe and try to instill that hard work, curiosity, and passion can lead to success in academics.
I was born in Honduras, La Ceiba, and raised in Miami, Florida, where I did not have the opportunity to pursue formal education. As a teenager, I became a mother, making attending school and working seem unattainable. My path took a dramatic turn upon moving to Washington, where a car accident compelled me to reinvent my life. As a first-generation college student, my journey through higher education has been challenging and inspiring.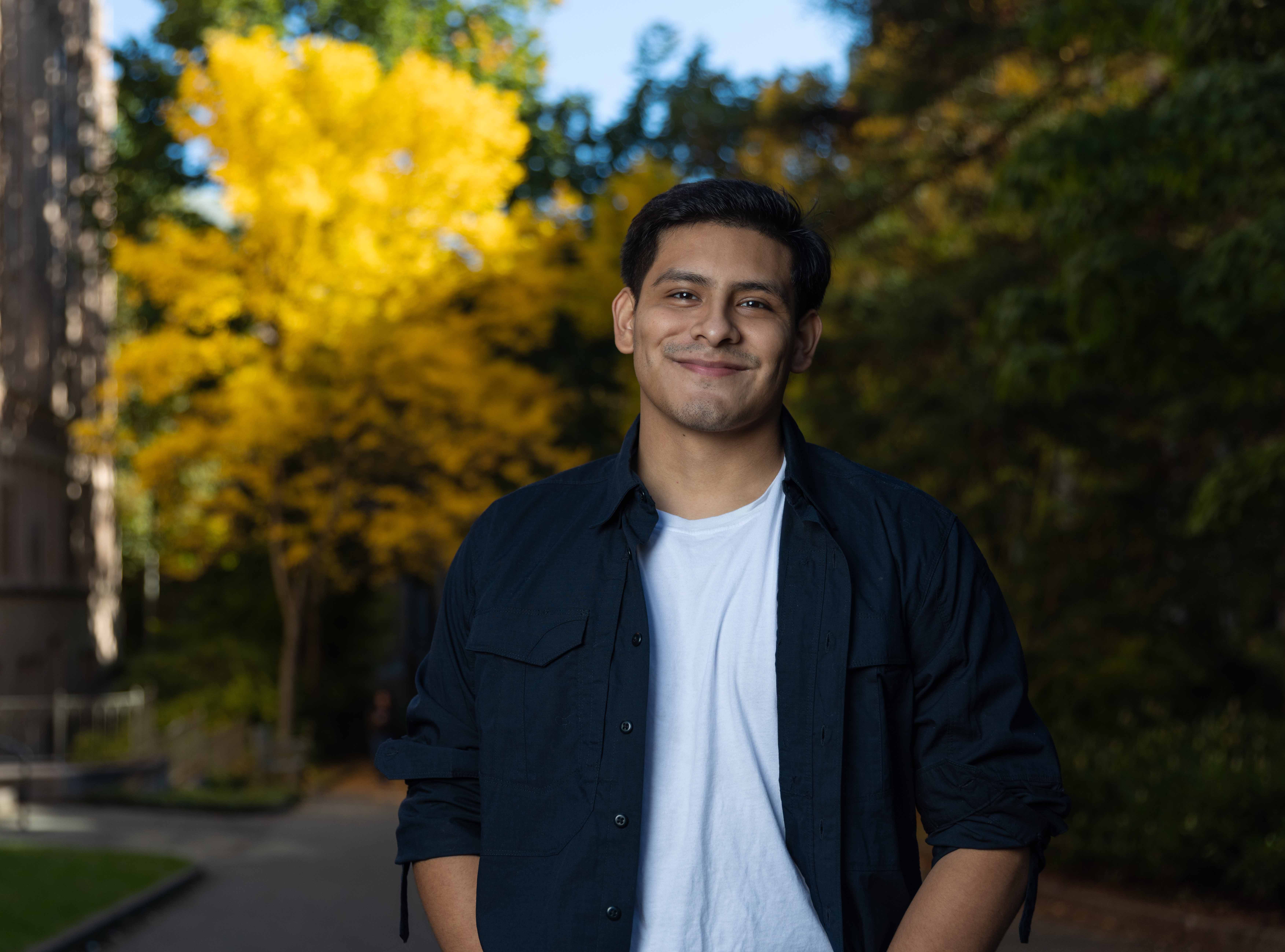 I come from a low-income family where I'm the only boy with four amazing sisters, and the child of agricultural working immigrants from Mexico. My experience as a first-generation college student has been one of gratitude. I would say that you are never alone in a world of uncertainty. That through failure you will learn to succeed, that it's never as bad as it seems, and that you're so much stronger than you know.
I am First Gen...
Andrea Alfaro
Being first-generation isn't a weakness; it's a unique strength – a superpower, if you will. As a member of the thriving UW community, I relish the chance to motivate others to continue their higher education pursuits. To all the first-gen trailblazers out there: You've got this! You are surrounded by a network of individuals who genuinely care about your success.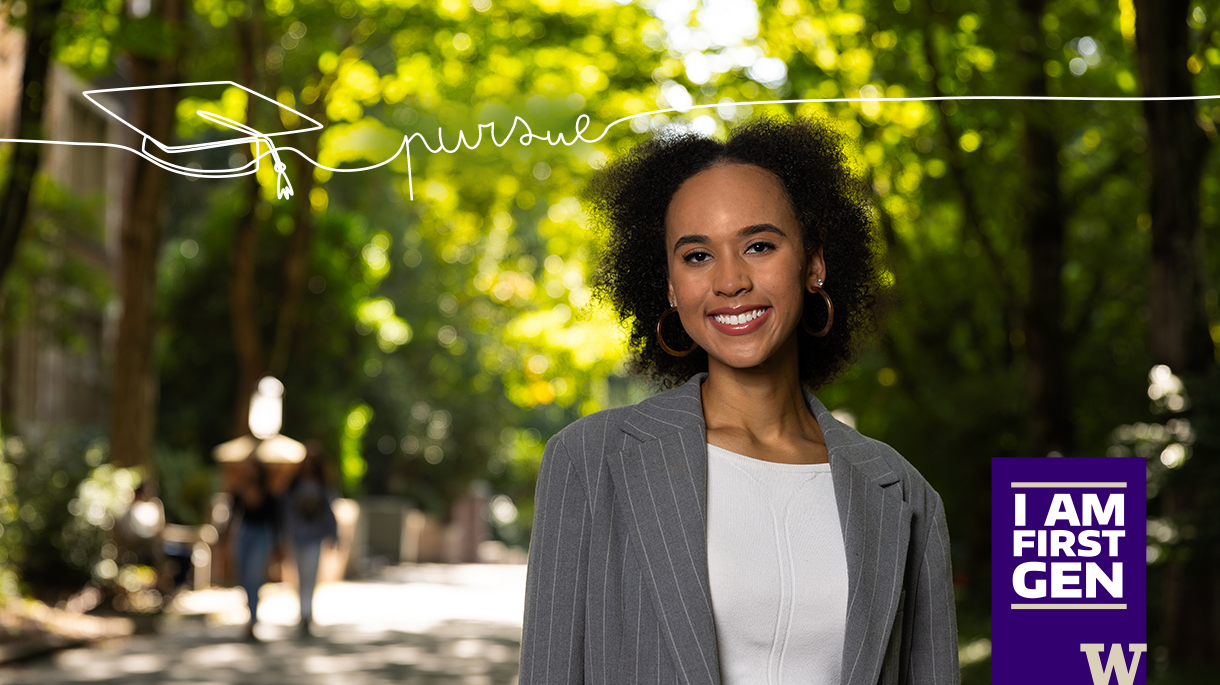 I am First Gen...
Tiana Cole
Your journey is unique, on its own timeline, and should not be compared with others. If you find yourself inclined to pursue a dream despite the uncertainty it might bring, then you absolutely must go for it. Avoid making decisions based on the opinions of others or out of fear because only you know your full capabilities.
I am First Gen...
Sariah Burdett
I was given opportunity to pursue a rigorous education that wasn't available back home...Being first-generation has given me the opportunity to provide, whether that be through my skills, my knowledge, or my experience. I now have the opportunity to repay my community, my parents, and my educators for the push they gave me by being somebody who supports others on their own paths.
I am First Gen...
Leo Carmona
If you feel uncomfortable, you're doing something right. We evolve as much as we allow ourselves to, so I encourage first generation students to situate yourself in new spaces that stretch your own understanding of yourself and allow for you to find out more of who you are and what you're capable of. But remember you don't know what you don't know, so mess around and find out.
I am First Gen...
Andrea Otáñez
Accept your vulnerabilities and share them with good friends and mentors. Others are feeling the exact same way you are; you are not alone. Love who you are and find a good meditation app. If you get overwhelmed and stressed (like I do regularly!) breath deep and focus on the moment and what brings you joy. Belly up to the smorgasbord that is the UW!
The First-Generation College Celebration Continued!