Dancers spend years training to be choreographers. Cheryl Delostrinos (BA, Dance, 2013) got a head start — at age two.
Family videos capture Delostrinos choreographing a dance routine for her four older sisters in the family living room in West Seattle. "The best part is that my sisters were going along with it," she laughs.
Today Delostrinos is a respected dancer, choreographer, and co-founder of Au Collective, a dance collective dedicated to building a foundation of racial and social justice through dance. All collective members identify as artists of color, queer artists, trans artists, or femme artists. They created the collective as "a space where we can show up as ourselves," Delostrinos says.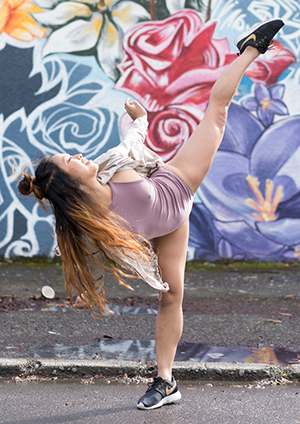 Delostrino's first introduction to concert-based dance was another company known for its diverse voices: Alvin Ailey Dance Company.  She was captivated by an Ailey performance in UW's Meany Hall, which she attended with her first grade class through Meany's Student Matinee Series. Soon after, dancers from Pacific Northwest Ballet (PNB) visited her school and chose a handful of students to attend a weekly dance class through the PNB DanceChance program.
"I was in love with dance and I wasn't chosen," Delostrinos recalls. "I was really bummed out, watching my friends take their leotards and tights and leave early on Fridays." After months of pining, she convinced her parents to sign her up for classes at a neighborhood dance studio. In an ironic twist, a year later she auditioned and was chosen for the PNB School — far more selective than the DanceChance program she'd missed out on previously.
"From eight years old, I was spending every day after school dancing or in rehearsal or performing," says Delostrinos, who also continued studying at her neighborhood studio. "That was my life for most of my K-12 years."
As she headed for college, Delostrinos envisioned a career as a professional dancer. Her parents had other ideas. They hoped her aptitude for science would lead to a medical degree. "I'm Filipinx, from a family of immigrants," Delostrinos explains. "My family did not understand what a career in the art world could look like, especially since there's not much representation of Filipino women in that world in Seattle."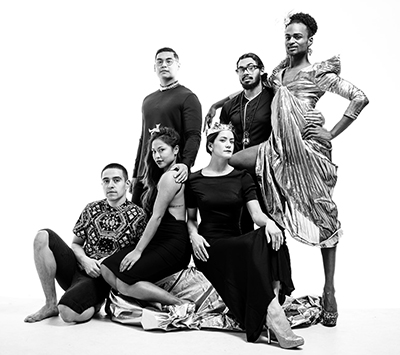 As a compromise, Delostrinos planned to double major in dance and a science discipline at the UW. Her freshman year she focused on science, but dance kept calling her back. A summer internship with Alvin Ailey Dance Company solidified her commitment to dance.
"I came back to the UW sophomore year really hungry to create," Delostrinos recalls. "I had a curiosity about what it looks like for dance to evolve, and to explore how dance relates to who I am. The faculty in the Dance Program [now the Department of Dance] just opened their doors to all of it. I would come in asking, 'What if I tried this?' And they would say, 'Yes! Do that — and more!' The program fosters a space that is inclusive, open, and willing to change based on the artists who are in that space. That is unique in the dance world. I felt really supported in exploring new ideas."
I would come in asking, 'What if I tried this?' And they would say, 'Yes! Do that — and more!'
After graduating, Delostrinos toured with Seattle-based Pat Graney Dance Company, danced on other local projects, and taught dance at Seattle Academy of Arts and Sciences. She enjoyed her jobs, but she missed creating work that fully represented who she is as a dancer of color. Three UW friends shared similar frustrations, and together they dreamed up Au Collective. (Delostrinos explains that Au is the periodic symbol for gold, a cultural symbol for celebration.)
Au Collective began with performances at pop-up events at breweries and art festivals. The group quickly grew to a dozen dancers — all UW alumni — and made a splash with sold-out performances at 12th Avenue Arts in Seattle. By late 2015, they had raised $15,000 through a crowdfunding campaign, and the co-founders — Delostrinos, Hallie Scott, Austin Nguyen, and Fausto Rivera — took on administrative roles while holding down day jobs. "Things started happening really fast," recalls Delostrinos, who served as artistic and executive director. "We received a lot of requests to perform. We spent a solid six months performing every weekend."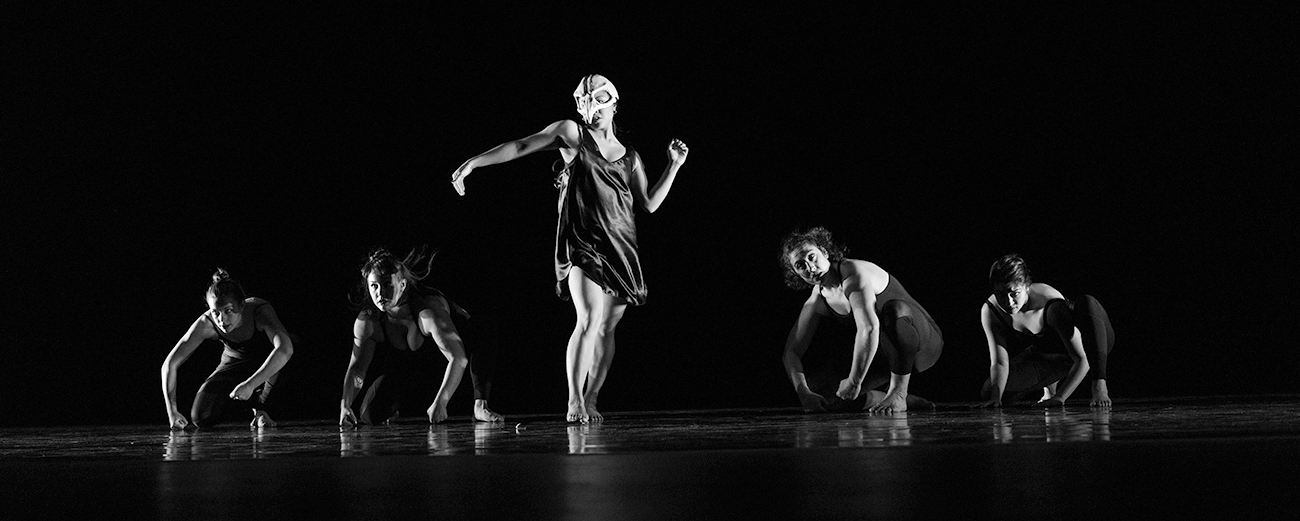 Overwhelmed by their unexpected success, the collective paused to regroup. They changed the leadership structure to ensure greater equity, and pared the membership to eight dancers, all with equal say.  They also established bylaws and a board.  Au Collective continues to perform — including recent projects for the Seattle Art Museum, PNB, and Wing Luke Museum — but also partners with Coyote Central on programs for youth interested in dance.
Today Delostrinos balances her Au Collective work with a full-time job as arts manager for Arts Corps, an organization that promotes access to youth arts education. As she coordinates Arts Corps programs at 30 sites in King County, her dance background informs her work. "I've been able to incorporate a strong dance foundation rooted in the idea of having agency over your body, having a voice, and telling your story," she says. Meanwhile, as a choreographer, she has received local and national commissions for new work, and recently accepted a 2018 Dance Crush Award for her accomplishments.
Has all this success convinced Delostrinos' parents that dance is the right path for their daughter?
"They are able to hear what I have to say now, but they still want me to be a doctor," Delostrinos laughs. "Yeah, I'm not going to do that."