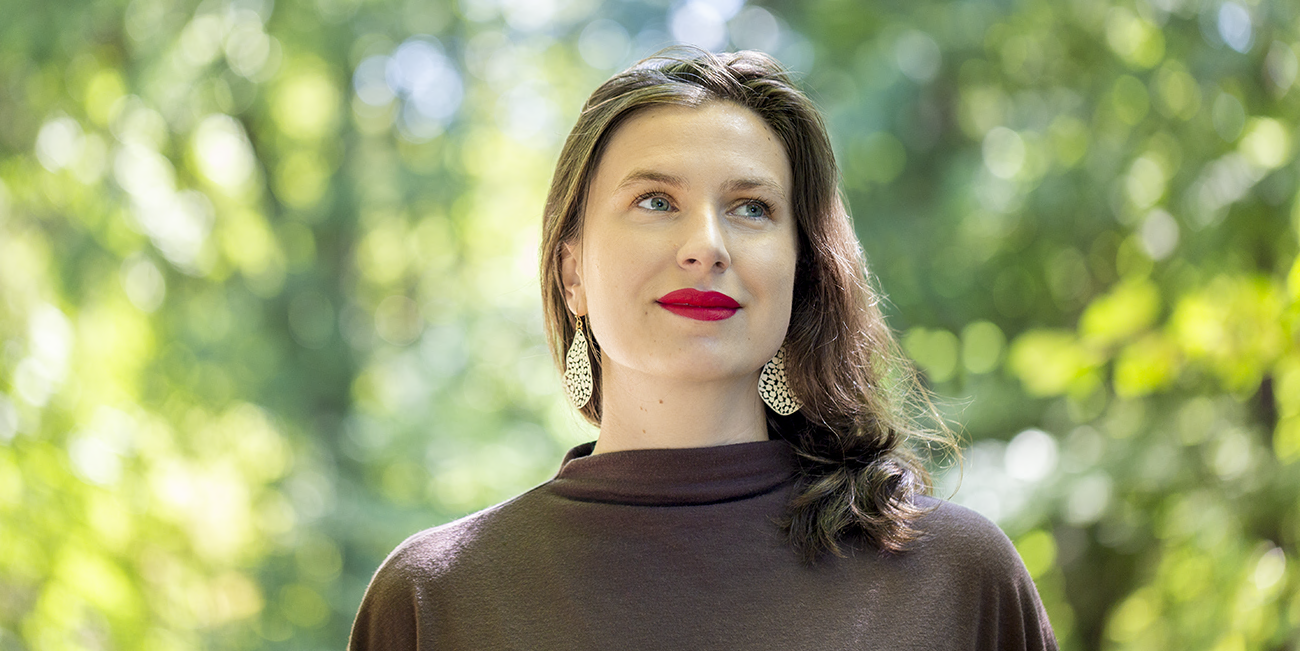 When Marina Dunaravich (BA, 2009) left Russia at age 10 with her mother, she focused on acclimating to her new life in the United States. Her connection with her Russian language and culture was a casualty.
"It was an identity shift," Marina recalls. "It was just all America all the time, with zero contact with anything related to Russian language or literature."
Marina reconnected with her Russian heritage eight years later, and chose to major in Russian language and literature at the UW. Now she has created a scholarship in the UW Department of Slavic Languages and Literatures to support student travel to post-Soviet states. The scholarship honors her grandfather Oleg Vadimovich Fomin and brother Oleg Valerievich Fomin-Shakhov, both passionate about the literature and culture of the region.
Reconciling Two identities
During her early years in Russia, Marina lived in a suburb of Moscow with her grandparents and brother while her mother worked in the city — a common arrangement at the time. Marina was ten when her mother had the opportunity to live abroad. Mother and daughter moved to the US — first California, then the Puget Sound area — while her brother, by then studying at a Russian university, stayed behind.
...there are so many stories to be told that have not been told. I can feel them in the ground, in the earth. ...I want to hear the stories.
"Being in the US with my mother felt like a very special kind of adventure we were having together," Marina recalls.
After high school, Marina returned to Russia for the internship portion of a year-long field linguistics program. Before traveling to St. Petersburg for the internship, she spent two weeks in Moscow reconnecting with family. No longer able to communicate in Russian, the experience rattled her.
"I'd been somebody else for the past eight years," she says. "People in Russia remembered and knew me, but they thought of me as the ten-year-old I was when I left. Now I was somebody different. But I didn't have the tools to speak and present my eighteen-year-old self to them."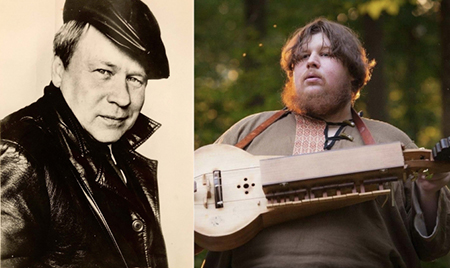 It took Marina most of her internship year to relearn Russian. Along the way, she reconciled her Russian and American identities. Her connection with her Russian heritage continued to grow after she returned to the Puget Sound, where her mother opened a Russian restaurant. Marina relished the Russian community that gathered there, and created a weekly restaurant event featuring Russian songs and dances based on ancient folk tales.
Dedicated to Russian Culture
Marina's growing interest in Russian culture was fitting given her family history. Her grandfather was a theater director and stage actor in Russia with a lifelong dedication to collecting the literature and art of the people across the Soviet Union. Her brother spent years studying the archeology, history, and ethnography of Russia's Golden Ring — a group of ancient towns that preserve medieval and Imperial Russian history. In fact, Marina often conferred with her brother back in Russia when planning her restaurant cultural events. 
Students studying Russian at the University of Washington attended one such event — and changed Marina's life. She had planned to attend a small liberal arts college in California, but talking to the students, she realized the UW would provide more opportunities. She became a Husky, majoring in Russian language and literature with a minor in earth and space sciences.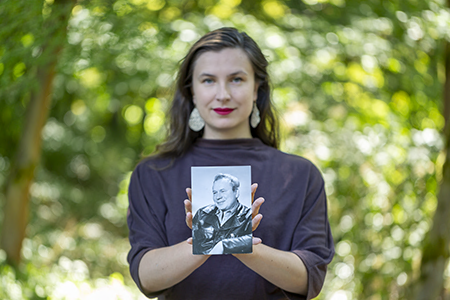 "The professors were very accessible," Marina says of the UW Department of Slavic Languages and Literatures (SLL). "I could always go to any of them to go deeper on a topic. They offered their expertise, along with personal care and guidance to direct my learning. That was very important to me."
Today Marina is a senior program manager in marketing at Amazon. Her mother no longer owns the restaurant that introduced her to the Puget Sound's Russian community, but Marina has maintained ties to her Russian heritage through folk dance groups and family connections. She has returned to Russia six times since her post-high school internship, and remained close to her brother until his untimely death in 2017.
Stories still to be told
Last year Marina honored her brother and her grandfather — and their shared love of Russian language and culture — by creating a scholarship in SLL.
"I needed to do something that felt meaningful to my soul," she says of the gift. "It sounds dramatic, but that was actually how I felt. And it became abundantly clear that starting a scholarship in honor of my grandfather and brother would allow me not only a path to honor them, but also a way to foster some of the things they loved."
The Oleg Fomin Scholarship supports student travel for the exploration and study of the languages, cultures, and histories of the post-Soviet states. Marina's grandfather and brother spent years traveling Russia's Golden Ring to learn more about the country's ancient stories and cultural traditions; Marina hopes UW students will find similar inspiration on their own journeys.
"Those travel experiences where you show up with an interest or question and let the story carry itself, that ends up being incredibly meaningful," she says. "I wanted to give recognition to that form of research."
Marina created the scholarship, initially funded for a period of five years, with an annual gift of $1,500. She recently decided to double her support.
"I'm doubling it because this is important — people need the support," she says. "Also, there are so many stories to be told that have not been told. I can feel them in the ground, in the earth. I wonder, 'Who is going to tell those stories?' I want to hear the stories."