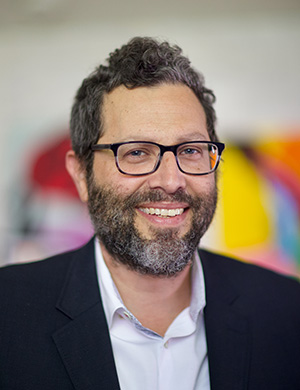 Dianne Harris, dean of the College of Arts and Sciences, announced that Gabriel Solis will become the next Divisional Dean of the Arts, effective July 1. Solis joins the UW from the University of Illinois at Urbana-Champaign where he is a professor of music and has most recently served as Head of the Department of Theatre.
"Gabriel brings extensive and diverse experience as a scholar, artist, teacher and administrator," said Harris. "I'm excited to welcome him to the UW community and am confident he will be able to build on the success of our academic arts units and public facing units within the division."
Solis is an ethnomusicologist and music historian whose work focuses on music, memory, and racialization in the 20th and 21st centuries. He has been a professor of music at the University of Illinois for 20 years, with affiliate appointments in African American Studies, American Indian Studies, and Anthropology. As an administrator he has been Chair of Musicology, Dean's Fellow in the College of Fine and Applied Arts, and most recently Head of the Department of Theatre.  He is the recipient of fellowships and grants from the National Endowment for the Humanities (NEH), Arts and Humanities Research Council (AHRC), and Mellon Foundation to support his research and interdisciplinary programs in the arts and humanities.
"I am so pleased to join the Arts Division at the UW," said Solis. "The vitality of its academic programs and public engagement units is exciting and offers much to build on. Situated as it is in the heart of Seattle, the opportunities for both local and global leadership in arts making and scholarly reflection are unmatched."
Solis will succeed Catherine Cole, who has led the Division of the Arts for the past six years. During Cole's tenure she led the Arts & Creativity Initiative, which prioritized research support for arts faculty, launched new interdisciplinary exchanges among faculty and visiting artists, and sponsored the development of new courses designed to make the arts more accessible for all UW students. Cole secured a $600K Mellon Foundation Grant and spearheaded a $15M arts facility campaign to renovate the Art and Music buildings. Throughout her tenure, Cole has centered and funded collaborative, accelerated action toward a more just and equitable society through diversity, equity, inclusion, and access efforts across all units in the Arts Division.