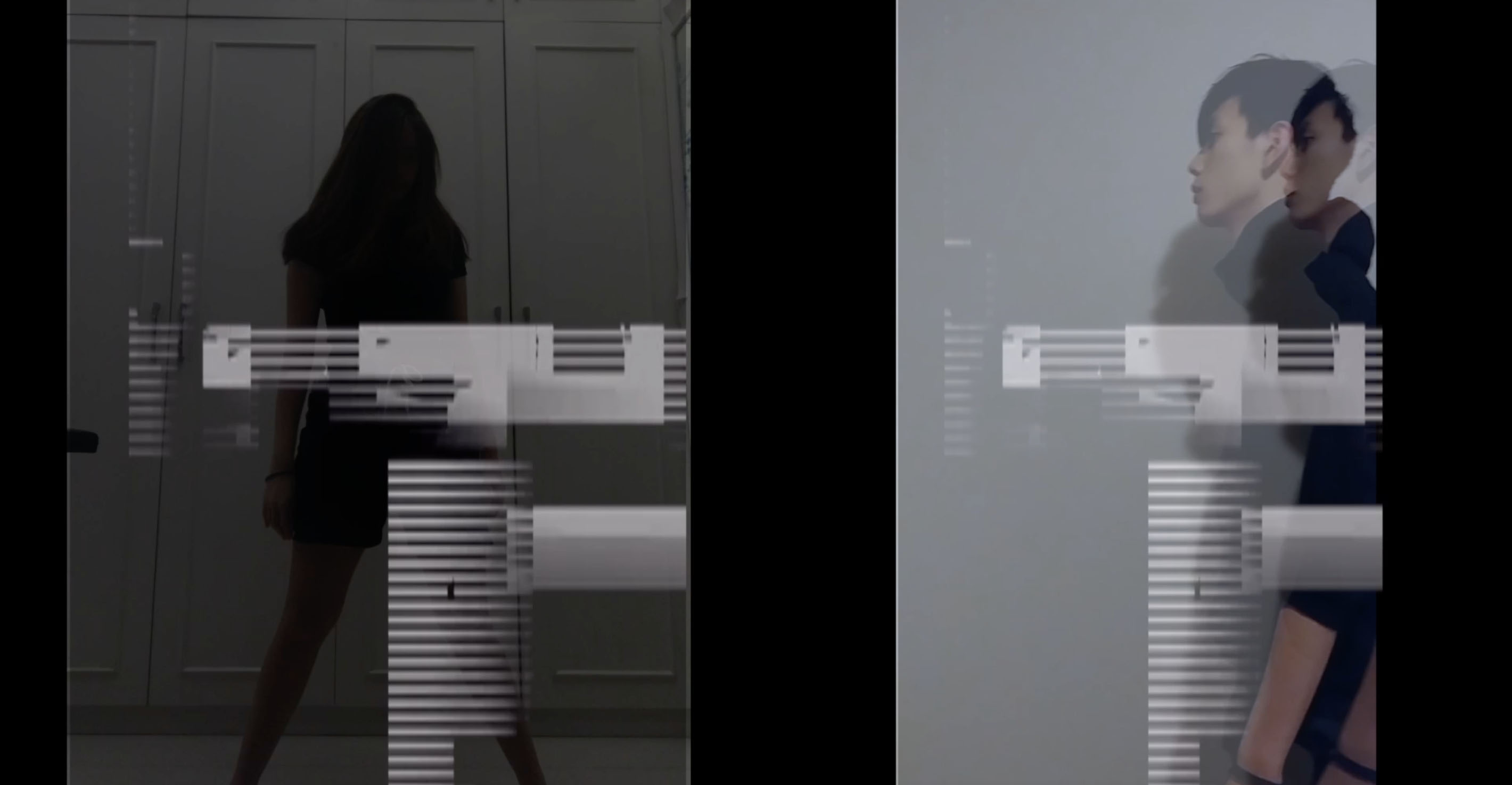 As a neuroscience and dance double major at the UW, Anna Lee, '21 writes articles for Grey Matters, the UW's undergraduate neuroscience journal, on topics such as the brain chemistry behind what we find aesthetically pleasing and how dance can alleviate symptoms of disease.
"I want to go into medicine, and I believe in bringing creativity into that setting, thinking of all therapies as viable options to treat a patient and helping them on their journeys to be healthier selves," Lee explains.
It's what drew her to the College of Arts & Sciences' new pilot course, Creativity as Research, last fall.
Creativity as Research is one of several undergraduate courses developed through a generous $600,000 grant from the Andrew W. Mellon Foundation. Through artistic disciplines such as dance, theater, and digital art, the course aims to introduce students to creative methods that can be adapted to any field. This is the second Mellon Foundation grant awarded through the University's Arts and Creativity Initiative, which aims to create introductory arts curricula, develop the next generation of faculty arts leaders, and support visiting artists to the University.
One of the key parts in developing Creativity as Research was that faculty in other fields could be part of the course.
When associate professor and former Department of Dance chair Jennifer Salk learned about this grant, she leapt at the opportunity. She teaches a creative process course within the Dance Department and welcomed the chance to collaborate with faculty members in other disciplines. They included Jeffrey Fracé, associate professor of drama; and Afroditi Psarra, assistant professor of digital arts and experimental media (DXARTS). Together, the three served as instructors of the pilot course in Autumn2020. They also invited Trisha Davis, professor and chair of the Department of Biochemistry, to be a guest instructor for the duration of the course. Creativity as Research may continue as a regular class, depending on funding and success of the course, Salk says.
"One of the key parts in developing Creativity as Research was that faculty in other fields could be part of the course," Salk says. "They teach a unit in their specialty, with creativity embedded. It has been a phenomenal team."
Held primarily asynchronously through the Canvas platform, the class welcomed all students, no matter what year or major. Though it was capped at 40 students, and targeted toward first and second-year undergraduates, graduate students were able to sign up as well. Each instructor created a unit on Canvas, in which they spoke about a research process—either something they are involved with themselves or one they feel is valuable to students. Students also were tasked with completing readings and having discussions with their peers; watching videos of guest researchers, instructors, and creative experts; and completing individual projects to tap into their own creativity. Students were also required to complete weekly, offline "Artist's Dates" with themselves: Reading a book, sitting in front of a work of art, or going for a solo stroll. They also attended several three-hour meetings on Zoom where they got to know one another.
The pandemic obviously altered the course's structure. For example, Psarra's work engages with the idea of the human body as an interface and uses digital media and technology to develop electronic textiles and wearables. Because COVID-19 made working side-by-side to develop wearables impossible, Psarra instead encouraged students to use the body to perceive the world in new ways. She also had students step away from the computer and go for walks on their own and see what they could find in on those walks that might inspire creativity. She encouraged them to walk to various works of art around the city, and even to walk on grass as a way of grounding and centering.  
"Taking a walk is beneficial for mind and body," she says. "Walking in the city without a set route or purpose leaves you open to experiencing the city."
Fracé taught the students about writing from a character's perspective, in search of empathy and imagination. He encouraged students to get inside the head of a fictional character or someone in their lives—feel what they feel, see what they see, and hear what they hear. Rather than just think about what the character might do, to use their senses to feel it fully.
During Davis' unit, she provided images of cells and asked the students to organize them in a way they believe made sense. Some of the students really got into it, she says; one even developed a video explaining why he organized them the way he did. Thinking creatively and critically about the process is why Davis insists that you can't be a good scientist and not be creative: The two work together. They're supposed to.
"You don't just sit down and decide to have a brilliant idea," Davis says. "You have to educate yourself and think and experiment. You do this in science, dance, and in the arts. You evaluate and then educate and make something and think about it and then you do more research. It's an iterative process. And yet when you learn to tap into your ability to see things in a different light or let the other side of your brain start thinking about the problem, that's when you have real insight."
Part of the course involved group projects. Work toward a final project began the third week of class and carried through to finals week. Students were divided into groups of three and tasked with making a short video that reflected what they'd learned in the course. One group combined the creative strengths of its students in drama, computer science, and economics to make a video about "deep fakes": how social media is used to create false narratives that lead to action. Another group used dance, theater, music, and science to create a video called "If I'm not OK, who will pick up the pager?" about overwhelmed health care providers during the pandemic. 
Creativity as Research also helped students throw their idea of perfection out the window. It's easy to keep working on something until it's done, only to never finish. But sometimes, they learned, it's okay to be done versus perfect.
"It's easy to be afraid of being creative," says Lee. "You are constantly comparing your art form to someone else's. In this class, the professors set up the space in a way that it didn't matter if you were perfect. Feedback was constructive and encouraging."
Andrew Coopman, an MFA in Directing candidate, '21, learned about Creativity as Research through Fracé. Coopman was intrigued by its interdisciplinary nature and focus on exploration of creativity in its various forms. He felt like he had a pretty strong grasp on his viewpoint as an artist when he went into the course, but what surprised him was the ability to step outside the standard forms and create something new—because there was nothing stopping him from doing so.
"We only had a few weeks to make something the public would see. That unburdened me from the process of perfection and unlocked a desire to create alternative narratives. I didn't have to follow a standard script. I could make anything I wanted. Anything was possible. The whole world opened up," Coopman says. After the course concluded, he immediately began developing an interdisciplinary performance piece, combining photography, song, poetry, and science-based research.
I had never applied my creativity to dance or even arts. This course pushed me to do that.
"This class taught me how I can use research and science to inform my art projects, says Rylie Sweem, '21 a human-centered design and engineering major/ DXARTS minor. "I really loved the idea of the arts informing the sciences and vice versa and wanted to know more about how that's put into practice today. It was really great to see how other disciplines can inform an art project and add a lot of layers."
"One of the enjoyable parts has been getting students to trust their creativity," Salk says. "They are driven to get into school, but now that they're here, we need to show them to believe in their intuition and see that there is creativity embedded in everything they do. The students are incredible. They all have creative lives in some way. It's fun to re-introduce them to themselves."
Nikolas Ioannou '23, a computer science major, signed up for the course because he wanted to try something new and break out of the comfort zone of his course of study. "I had never explored dancing in my life," he says. "I do see myself as a creative person. However, I had never applied my creativity to dance or even arts. This course pushed me to do that."
Faculty also gained from this approach; every instructor participating in the course extolled the joys of working across disciplines. Fracé says, "I am very happy to be in a place where I can benefit from the expertise of my brilliant colleagues and be exposed to what they recommend for the students. Often when students were assigned a reading, I thought, 'I should read that, too.'"
Salk hopes to work with the same team of faculty next year, though she's open to collaborating with others as well. They plan to get together over the summer and revise the course based on their own thoughts and feedback from the students. Salk hopes interest and enrollment will grow, with the possibility of offering the course quarterly.
"The best thing about the class was that it provided a solid groundwork of ways to start a creative practice and gave different perspectives of how to learn to make time for your craft," says drama and performance major Haley Sielinski '21. "It taught you to treat creative work like part of a job, rather than this ephemeral thing where the muse descends."
--
Carin Moonin is a freelance writer in Portland, Oregon.