As you start thinking about autumn quarter 2021 course registration, check out these unique Arts & Sciences offerings. They're open to all students, have no prerequisites, and fulfill Areas of Knowledge requirements as noted.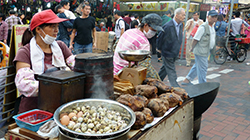 What does food tell us about the world? Explore the political, social, and economic dimensions of food and eating in particular spaces, places, environments, contexts, and regions.
Carrie Freshour, Geography
5 credits, DIV, I&S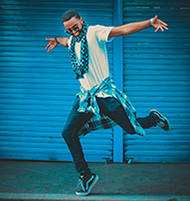 (listed as Movement Practices: Special Topics)
Ready to star in a music video? This class will introduce you to all the basic moves of commercial dance styles and how they draw on the aesthetics of other traditions — Hip-Hop, Street and Jazz — that originated in African American and diaspora communities.
Gary Champi, Dance
3 credits, VLPA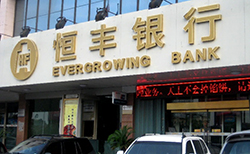 Take a deep dive into income inequality and learn how its rise has slowed economic growth, made economic crises more likely, and worsened environmental outcomes. This course covers basic economic principles and the impact of globalization on consumption, employment, inequality, and more.
Jeffrey Begun, International Studies
5 credits, I&S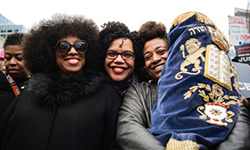 What does it mean to be a Jew in the 21st century? With content that includes popular Jewish comedians (Jerry Seinfeld, Sarah Silverman) who illuminate the complexity of contemporary Jewish life, explore the relationship between Jewishness and questions of identity, race, diaspora, nationalism, and ethnicity.
Noam Pianko, International Studies
5 credits, I&S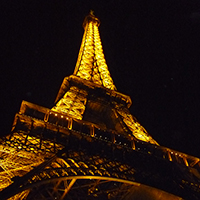 How did Paris became the City of Love? Learn how sexual commerce shaped the identity of Paris, and how its commercial spaces shaped sexual identities. Topics to be covered include the construction of gender difference, the emergence of mass media, and the commercial origins of queer identities.
Hannah Frydman, French & Italian Studies         
5 credits, DIV, I&S
This online course examines creative research in the arts and its natural overlap with research in other fields. Through individual and collaborative projects, explore research through the lens of digital art, dance, science, and theater.
Jeffrey Frace, Drama
5 credits, VLPA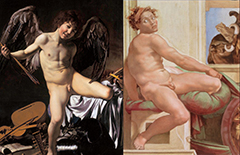 (listed as "Art History and Visual Culture")
Did you know there were two Michelangelos? Michelangelo Buonarroti and Michelangelo Merisi (known as Caravaggio) lived a century apart, but both revolutionized art in ways still felt today. Learn more about two of art history's most famous and controversial artists.
Estelle Lingo and Stuart Lingo, Art History
5 credits, I&S, VLPA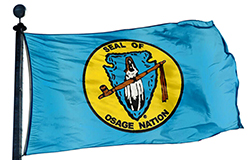 Explore the unique legal, political, and sovereign status of Native American tribes and how federal policy impacts Native cultures and communities. You'll come away with a better understanding of why we have reservations and how and why laws change on and off them.
Charlotte Cote, American Indian Studies
5 credits, DIV, I&S
Language varieties that arise from differences in cultural and societal groups often reflect power inequalities. The course will raise your awareness of the role that society and the individual play in shaping language and dialects.
Betsy Evans, Linguistics
5 credits, DIV, VLPA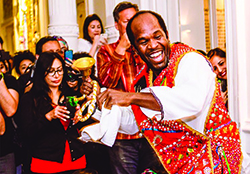 Learn a variety of world music traditions through ensemble performance, taught by visiting artists. This hands-on course will include class rehearsals, individual lessons, and a final performance. No experience necessary.
Visiting Artists
2 credits, I&S, VLPA
Examine the Chicana/o experience through autobiographical texts. After an introduction to the history and development of autobiographical expression in general, and specifically in Chicano literature and culture, the class will read the work of Oscar Z. Acosta, Ernesto Galarza, Cleofas Jaramillo, Luis Pérez, and Richard Rodriguez.
Lauro Flores, American Ethnic Studies
5 credits, I&S
What are the key challenges and opportunities that confront Asia's states and citizens today? How did trade, religion, and political alliance forge an idea of Asia in earlier eras? Explore these and other questions in this introduction to the histories, societies, politics, and economies of some of the principal countries of Asia.
Sunila Kale, International Studies
5 credits, I&S
(listed as "Special Topics")
Some visionary poets come from or speak from another world. Others inhabit worlds that are illuminated, haunted, or transparent. Some recount travel between layers of reality, or report enhanced encounters with animals, plants, and other beings. Explore the ways writers cross into and write out of other dimensions, including punk clubs, gay underworlds, subway tunnels, fleabag hotels, and outer space.
Dr. July Hazard
5 credits, I&S, VLPA, W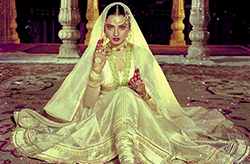 Through a diverse selection of novels, short stories, and poetry, this course explores the unique literary traditions of South Asia in modern literature. All works will be in English translation.
Jennifer Dubrow, Asian Languages & Literature
5 credits, I&S, VLPA
(listed as Introductory Studies In Near Eastern Languages And Civilizations) 
Using recorded stories from the Pacific Northwest Turkish community, students will investigate how immigrants define themselves and what identity means in Turkish American culture.
Melike Yucel-Koc, Near Eastern Languages and Civilization
2 credits, I&S
Explore major methodological issues in translation studies through close examination of medieval and modern Near Eastern literary texts. Investigate translations from Arabic, Hebrew, Persian, and Turkish into English as well as translations among these languages from different language families. All literary traditions welcome.
Aria Fani, Near Eastern Languages & Civilizations
5 credits, VLPA
Additional Courses
PHIL 149A: Existentialism and Film
Ian Schnee, 5 credits, I&S/VLPA
DRAMA 203: Resilience and The Creative Process
Valerie Curtis-Newton, 5 credits, VLPA
GEMAN 120: Campus Tour: A Multicultural Introduction to German Studies
Ellwood Wiggins and Richard Block, 5 credits, DIV/I&S
MUSAP 389/589: Afro-Peruvian Music and Dance
Miguel Ballumbrosio, 2 credits, VLPA/I&S
DANCE 244A: Hustle
Abdiel Jacobsen, 2 credits, VLPA
DESIGN 250: Visualizing Ideas (Graphic Design for Non-Designers)
Annabelle Gould, 3 credits, VLPA
GWSS/GEOG 332A: Black Feminist Geographies
Kemi Adeyemi, 5 credits, DIV/I&S
POL S 203: Introduction to International Relations
Jonathan Mercer, 5 credits, I&S
JAPAN 325A: Introduction to Japanese Cinema
Justin Jesty, 5 credits, VLPA
ART H 220: Survey of American Art
Juliet Sperling, 5 credits, I&S/VLPA
ART H 204B: Arts of Japan (Art History and Visual Culture)
Miriam Chusid, 5 credits, I&S/VLPA
CHID 206A: Violence and Contemporary Thought: Antisemitism, Racism, and Historical Memory after Auschwitz
Nick Barr​, 5 credits, I&S
LING 269: Swearing and Taboo Language
Laura Mcgarrity, 5 credits, I&S/VLPA