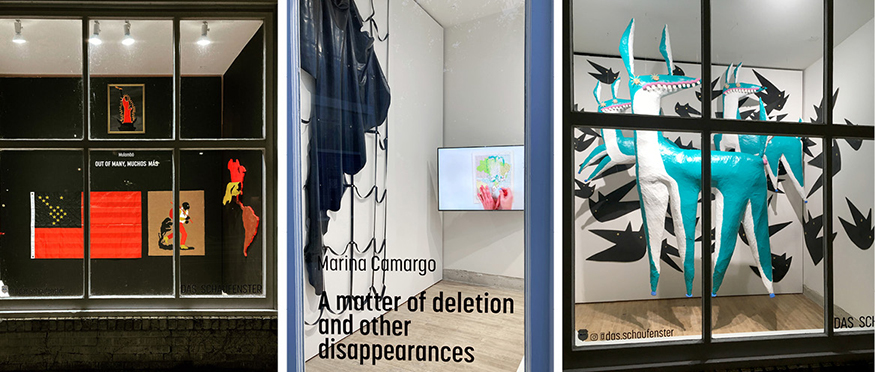 Travel up 14th Avenue NW in Seattle's Ballard neighborhood and you may notice intriguing art in the window of an old brick storefront. A month later, you'll find different work on display. The building has no gallery or café or store within, yet the window features a different artist each month, thanks to UW alum and artist Anna Mlasowsky (MFA, 3D4M, 2016).
Mlasowsky created the window-only gallery, Das Schaufenster (German for "viewing window" or "looking at window"), in response to pandemic challenges for artists. As museums and galleries in Seattle and elsewhere shut down, artists lost opportunities to show their work. Living in a Ballard building with an empty storefront, Mlasowsky saw an opportunity.
"The gallery was something I'd wanted to do in the space for a long time, and with all my art projects suddenly on hold, I finally had the time," says Mlasowsky, who felt that established arts institutions dropped the ball at the start of the pandemic. "Artists needed their support but they shut down and did nothing," she says. "So artists picked up the slack and started doing their own projects. I thought, 'Art is still possible. We just have to rethink the format.'"
A Building with Possibilities
By the time Mlasowsky launched Das Schaufenster, she had been making art for more than a decade. Born in East Germany, Mlasowsky lived abroad in Europe before moving to the US to attend graduate school at the University of Washington, with fellowship support from the School of Art + Art History + Design (SoA+AH+D).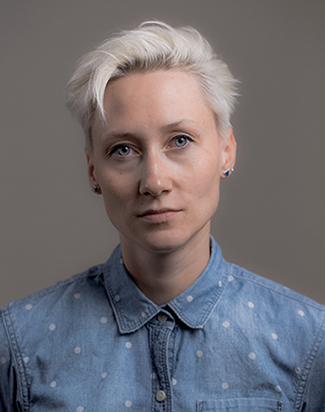 Arriving in Seattle, she and her partner struggled to find housing they could afford. When an acquaintance offered the new arrivals a vacant building owned by his family — a 1906 corner store at 6019 14th Avenue NW — it seemed their problem was solved. But there was a catch: in lieu of rent, the tenants would repair the dilapidated property.
This was no small task. Portions of the roof had caved in and what remained had leaks. The plumbing, electrical, and windows had to be replaced. After completing the repairs, Mlasowsky and her partner moved into the upstairs. Then they turned their attention to the ground floor, which had been damaged years earlier when a car plowed into the building and burst into flames. After repairing the ground floor, the rear portion became their art studio. But the front remained empty — until the pandemic.
With permission from the building owners, Das Schaufenster's first window-only exhibition opened in July 2020, a time of social isolation. The response was gratifying, particularly the response from neighbors.
"My neighbors were so happy," says Mlasowsky. "It gave them something to look forward to, something positive that was happening. At the first opening, I met more of my neighbors than I had in the previous five years."
The Return of Opportunities
Mlasowsky created Das Schaufenster as a temporary solution to a pressing problem. But as the pandemic endured, so has the gallery. Since its inception, it has hosted the work of 30 artists, with an emphasis on immigrant artists. Independent curators plan the exhibitions, with participating artists and curators paid a nominal honorarium. Three SoA+AH+D MFA alumni have been featured — Stefan Gonzales (2020), Luke Armistead (2020), and Connor Walden (2019) — and SoA+AH+D teaching professor Timea Tihanyi's work will be on view from June 14 - July 12 as part of a series highlighting East European immigrant artists.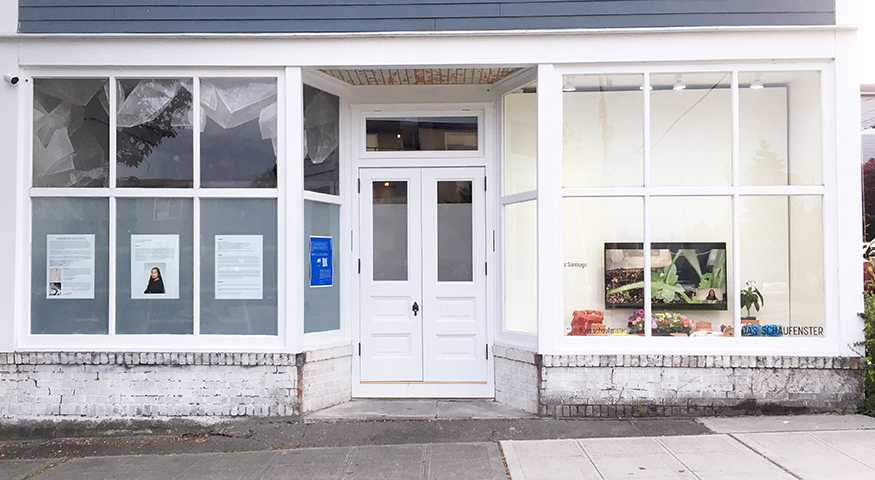 One artist who has not been featured is Mlasowsky. Self-promotion was never her intent. After several of her funded projects were postponed or canceled during the pandemic, she's been making up for lost time with a visiting professorship at the Eugeniusz Geppert Academy of Art in Warsaw, Poland and residencies at the Rhode Island School of Design, Virginia Commonwealth University, Pilchuck, Amazon, and the Museum of Glass.* She also is completing a fellowship at the Science History Institute in Philadelphia, co-hosted by the Tyler School of Art at Temple University.
Glass has always been central to Mlasowsky's art. She earned a BA at the Royal Danish Academy School of Design and studied at the Pilchuck Glass School before earning an MFA from SoA+AH+D's 3D4M program, which focuses on three-dimensional media. She credits her graduate study at the UW — with scholarship support from the School of Art 3D4M Graduate Support Fund and a Jacob Lawrence Graduate Recognition Award — with broadening her approach. Her recent work combines glass with other art forms, including video and dance.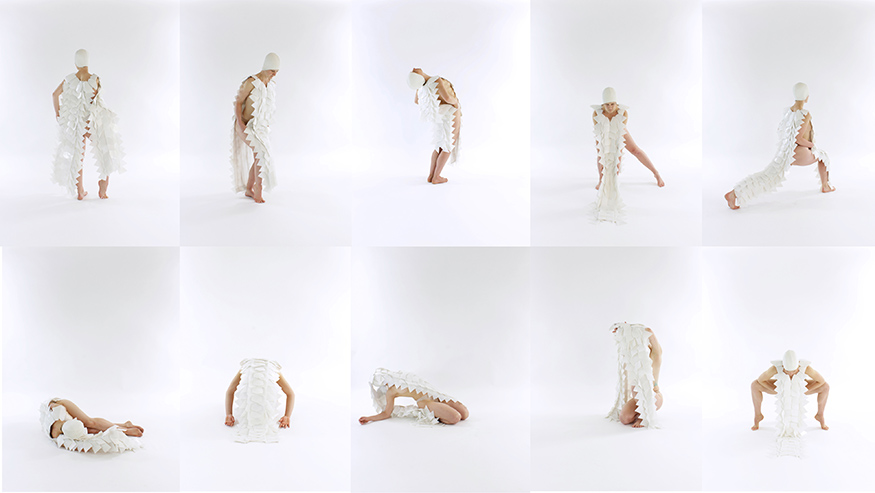 "I took a Dance Department class in which MFA students in dance and MFA students from all other art departments collaborated," Mlasowsky recalls. "That connected me with dancers and got me really excited about the possibilities. I also took classes in DXARTS (Digital Arts & Experimental Media), where I learned much more about what's possible with video."  
One Month at a Time
As Mlasowsky is once again juggling multiple projects, she's had to adjust her thinking about the window gallery. Though her landlord provides the exhibition space for free, other costs — artist and curator fees, a display screen for video, promotional materials, upkeep of the space, installation costs when she's away on projects — have been an ongoing concern.
Small grants from the Seattle Office of Arts and Culture, the Awesome Foundation, and the Goethe Institute have helped, along with a neighborhood donation drive that covered artist fees for one year. Mlasowsky has shouldered the remaining expenses, a responsibility she knows she cannot take on indefinitely. Her dream would be to have dedicated supporters each sponsor one monthly exhibit each year.
"For the past year and half, I've been thinking about the gallery in small steps — this month, next month, one month ahead," says Mlasowsky. "I've never bothered to consider, is it temporary? I suppose I'll keep it going as long as I can afford to, as long as I have the time to, and as long as it feels good. Right now I'm still doing it because I enjoy it."