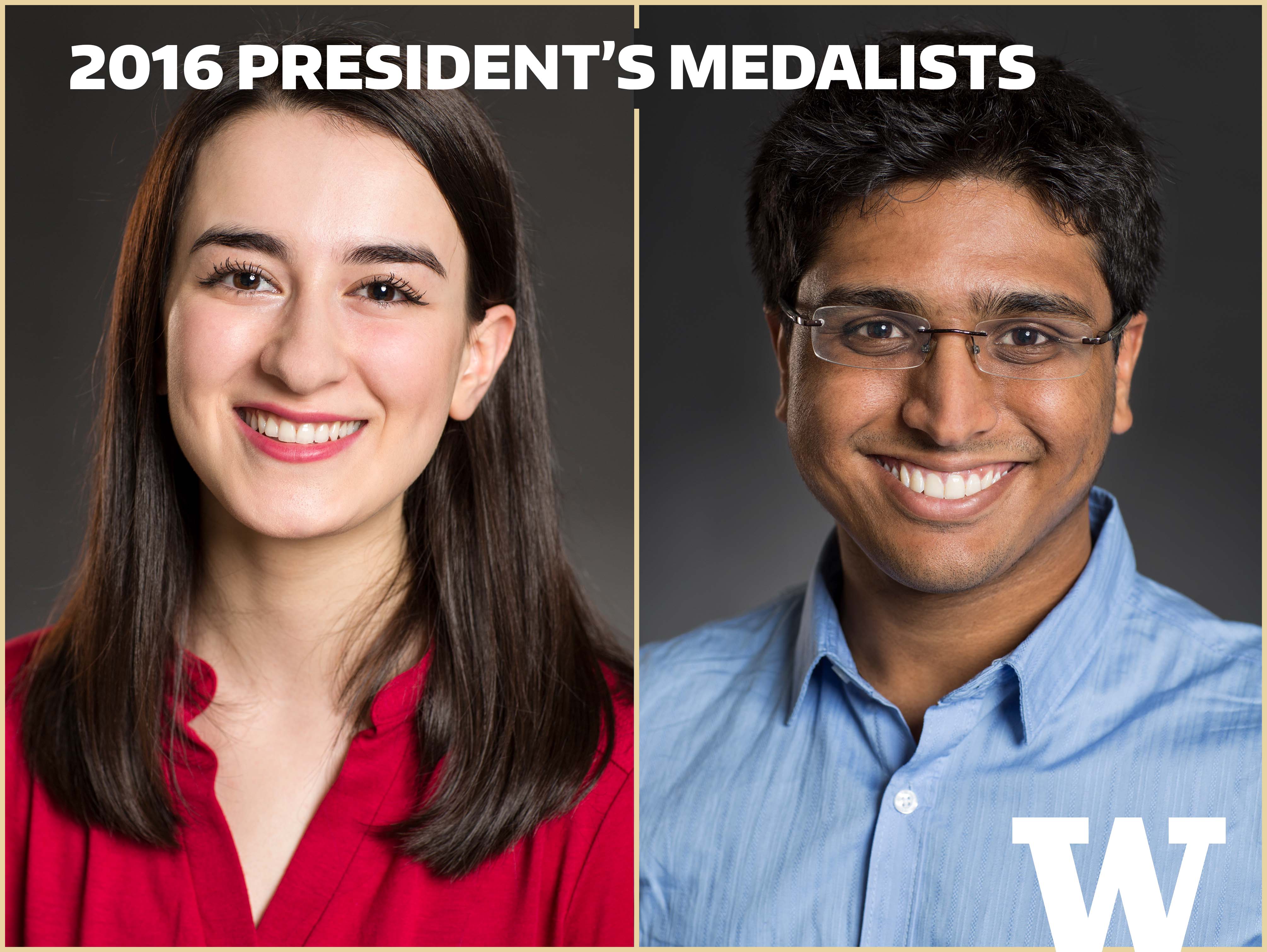 Both 2016 President's Medals awarded to Arts & Sciences students Each year, the University of Washington President's Medal is awarded to two graduating seniors. One medal to a student who has completed the majority of their degree at the University of Washington and another to a transfer student. This year, both awards went to students from the College of Arts and Sciences. ​
Mustufa Abbas Jafry is majoring in biochemistry and English. He received a multitude of scholarships and has several papers in line for publication. Mustufa served as co-chair of the UW Senior Gift Council, president and founder of UW Reach, and as president of the UW Coalition. He plans to attend the UW School of Medicine, become a physician, and continue his interdisciplinary studies in either public health or public policy. 
Forogh Bashizada is a transfer student from Green River Community College. She is majoring in English and political science with a minor in law, societies and justice. As a girl growing up in Afghanistan, she was forbidden to go to school but since transferring to UW, she has been on the Dean's list every quarter. After graduating, she plans to intern for the King County Sexual Assault Resource Center and hopes to become a lawyer who represents the silenced and marginalized members of society.