If you've been hankering for a national park visit, maybe you had Yosemite or Olympic National Park in mind. But look further and you'll discover more than 400 National Park Service (NPS) sites across the US, from a national park for jazz in New Orleans, to a historical park inspired by Rosie the Riveter in California, to a national park along the Columbia River devoted to the journey of Lewis and Clark.
About 75 percent of all NPS sites commemorate a significant event in US history, which is why historian Turkiya Lowe (PhD, History, 2010) has spent more than two decades with the National Park Service. Since 2017, she has been the NPS chief historian and manager of the NPS park history program — the first woman or African American in that role.
"The very fact that I'm an African American historian or a historian who studies African American history is different than any of the chief historians who came before," says Lowe. "With my subject matter expertise, I definitely lend a different gaze into how we interpret our sites and what stories are missing."
When you are at the place where the events took place, it just tells a more powerful and impactful story.
Though Lowe majored in history as an undergraduate at Howard University, she had in mind a career in law, not public history. An internship with the National Park Service before and during her senior year of college changed everything. She enjoyed the work of connecting history with physical sites. "When you are at the place where the events took place, it just tells a more powerful and impactful story," she says.
Lowe headed west to the University of Washington for graduate school, where she studied with now-emeritus professor Quintard Taylor, a renowned scholar of African American history of the American West and the Scott and Dorothy Bullitt Chair Emeritus of American History. With guidance from Taylor, Lowe researched and documented sites in the Pacific Northwest related to African American civil rights — places with potential as future NPS sites. She also worked with other Department of History faculty, including labor history specialist James Gregory, Williams Family Endowed Professor of History.
"The UW had the academic rigor I needed," says Lowe. "It was an opportunity to have a professional network of scholars with diverse interests. I also took a foray into seminar courses in sociology and geography and women's studies. I look back now and appreciate what a unique experience the UW gave me."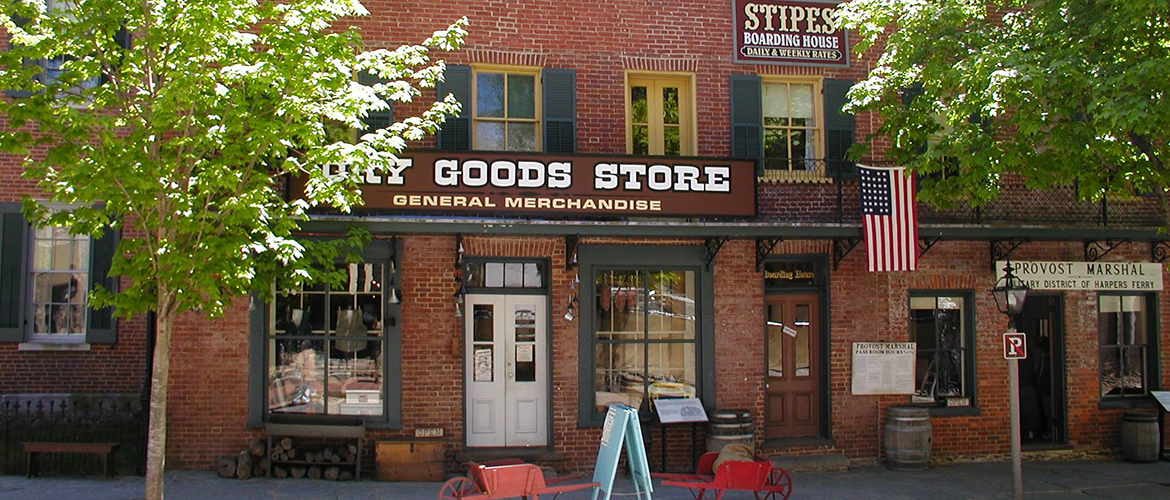 Lowe's emphasis on scholarly research continues in her current NPS work. As chief historian, her team partners with prominent scholars to help update NPS's interpretive programming at historical sites. Specialized scholars also help educate NPS staff who interact with the public. Lowe believes staying current with historical research is critical because the interpretation of historical events changes over time. "History-making does not stop," she says. "We continue to look back on events and assess their importance."
With that in mind, NPS has a goal of updating interpretive plans for each of its historic sites every 20 years. A current initiative aims to incorporate the stories of previously underrepresented communities. An update to American Revolutionary War sites is one example. In anticipation of the 250th anniversary of the war, "we took the opportunity to look at stories of the American Revolution that haven't necessarily been told or highlighted, particularly the stories of Indigenous people and African Americans," says Lowe.
Other projects include an initiative focused on the long history of women's suffrage through the lens of the nineteenth amendment, another initiative to commemorate the thirtieth anniversary of the Americans with Disabilities Act, and a project to extensively reframe Civil War content. Civil War sites that formerly focused on troop movements now also incorporate more historical context, including the enduring legacies of the war. That work led to the designation of a new Reconstruction Era National Historical Park in Beaufort, South Carolina in 2017.
Beyond NPS sites, the agency works with states, local governments, Tribes and Indigenous communities, and other groups to assist in preserving historic sites at the local or state level, providing grants and other assistance for preservation, rehabilitation, interpretation, and public programming. "The National Park Service is about far more than our national parks," says Lowe. "It's about how we as a country, and through this agency, facilitate the preservation of our history."
Lowe has a few personal favorites among NPS sites (see sidebar), but she encourages the public to discover their own favorites. Whether visitors read all the information at the site or just glance at it briefly, she hopes they will be intrigued and inspired to learn more about American history.
"I also want them to use the sites as a brave space — a place to have conversations that may be difficult," she says. "A visit to the Sand Creek Massacre site, for example, is an opportunity to talk about what 'manifest destiny' meant and how the nation-building of the United States impacted Indigenous nations. These histories may not have been in our textbooks as we grew up, but the story is present in this place. My hope is that visitors leave our sites with a more expansive understanding of United States history."