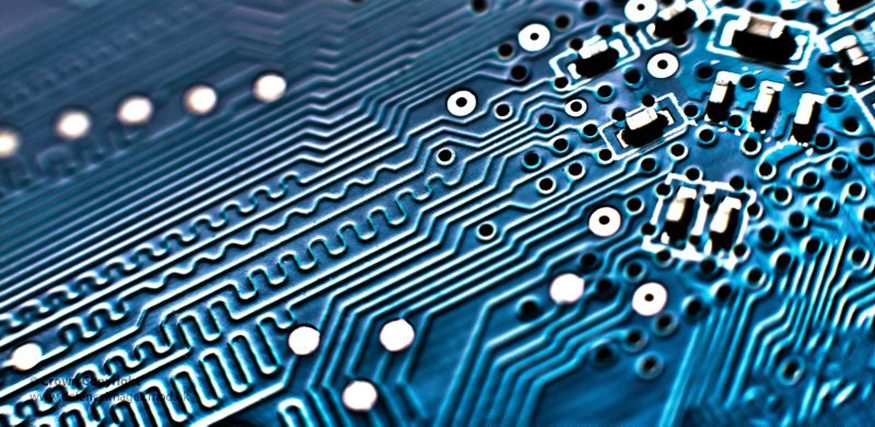 Jessica Beyer thinks about cybersecurity on a daily basis. She teaches multiple courses on the topic, supervises related student research, and works with student teams consulting with businesses on cybersecurity issues. Her focus is not the technology of cybersecurity but rather its implications for society.
A lecturer in the UW Jackson School of International Studies, Beyer is co-lead for its Cybersecurity Initiative along with Sara Curran, professor of international studies and sociology. "The Jackson School lends itself to a topic like this," says Curran. "It ties everybody together around the globe but demands local insights from different perspectives. That kind of framework for understanding such a challenging topic is a strength of the Jackson School."
Schools across the country have begun offering opportunities in cybersecurity policy at the graduate level, but the Jackson School stands out as one of few to offer undergraduate training in this area, with students landing jobs in cybersecurity right after graduation.
A Timely — and Messy — Topic
Just defining the term "cybersecurity" reveals the complexity of the topic. The US government defines it as defense of systems and military intelligence. In China, speech critical of the government is another cybersecurity focus. Technology companies may define cybersecurity broadly to include things like misinformation or narrowly to mean data security. Civil liberties organizations often focus on censorship and related issues.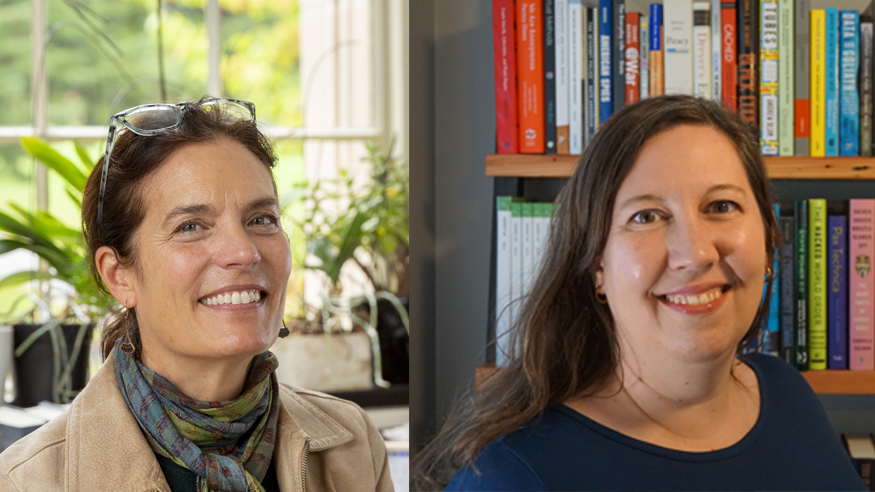 "In my courses, I try to pull in all of those definitions so students will be conversant in the breadth of what cybersecurity means," says Beyer. "I bring in guest speakers who sit in a variety of places in the field and then discuss with students how those speakers' perspectives differ. The students come to understand that people define the problem differently depending on their role."
Many students start with "Cybersecurity and International Studies," an introductory course that focuses on pressing international cybersecurity debates. The course requires no prior knowledge; Beyer builds students' technical vocabulary over time, tackling increasingly challenging topics as they become more confident. Beyond basic technical literacy, the students gain an understanding of how the world works.
"Because cybersecurity is so complex and because its tentacles are everywhere, you have to understand where policy comes from, how it is made, and what a messy process that is," Curran says. "Jessica provides the students with footholds and handholds, helping them to see how they can enter into a space that is really complicated."
I sometimes plan a lecture that's just 20 minutes long because I know students will ask me questions for an hour and a half. They just get so fired up about it.
Beyer now offers three cybersecurity courses on a regular basis, often incorporating timely examples pulled from the news. Her students respond so enthusiastically and ask so many questions that she has had to adjust her approach.
"I sometimes plan a lecture that's just 20 minutes long because I know students will ask me questions for an hour and a half," Beyer laughs. "They just get so fired up about it. It's an extremely rewarding teaching experience."
In addition to the introductory course, Beyer teaches "Fundamentals of Global Cybersecurity," a course with an area-studies focus, funded by the School's area studies centers. She also supervises a cybersecurity-focused Task Force most years. Task Force is a capstone experience in which Jackson School majors work in teams to research a current issue and propose policy recommendations. At the end of the quarter, they present recommendations to an evaluator — an expert in the field — and address the evaluator's tough questions. Recent Task Force cybersecurity topics have included border technology regulations and artificial intelligence development internationally. 
Other Jackson School courses, particularly other Task Force sections, also contain cybersecurity policy content. The Center for West European Studies and the Ellison Center offer cybersecurity courses with a regional focus as well.
More Cybersecurity Opportunities
Courses are just one aspect of the Jackson School's Cybersecurity Initiative. One of its longest-running offerings is the Cybersecurity Fellows program, through which undergraduate and graduate students pursue individual research projects. Pre-pandemic, the fellows also met weekly to discuss current events with a cybersecurity lens.
"Because many students in the Jackson School have area expertise, they're often reading news in other languages — news that we aren't going to find in, say, The New York Times," says Beyer. "We all learn so much from those discussions. The students also talk about their individual research in progress, ask advice, and offer suggestions to each other."
The Fellows program, funded through a grant from Carnegie Corporation of New York, began with three fellows in 2015. By 2020 there were more than two dozen fellows every quarter, with Beyer serving as faculty adviser for all of them. The overwhelming interest is what inspired Beyer to develop her introductory course.
Cybersecurity work in the Jackson School began with the School's Global Research Group (GRG), founded by Curran in 2009. Students participating in GRG serve as consultants to private- and public-sector organizations. Working in teams, they provide in-depth data analysis, reports, presentations, and country-specific research to meet the organization's needs. A recent GRG team of graduate students, undergraduates, and faculty developed a cybersecurity-policy checklist for Microsoft's Digital Diplomacy group, to evaluate whether specific cybersecurity policies increase security or merely increase compliance.
Such applied experiences provide valuable training for students seeking careers in cybersecurity. Recent alumni have found jobs in corporate intelligence, on policy teams at tech companies, at consulting firms, and as "translators" bridging the communication gap between engineering teams and sales teams.
Looking Ahead
Beyer and Curran would love to see cybersecurity become a formal academic track in the Jackson School, which will require more consistent funding. "We were so lucky to get the generous funding from the Carnegie Corporation of New York and support from the department and the College, which allowed us to open up this area, but there are a lot of pathways we just haven't had the bandwidth to pursue," says Beyer. A promising next step: Funding from the College of Arts & Sciences will create a new teaching professor position in cybersecurity as of fall 2022. 
The Jackson School also is developing more cybersecurity partnerships with groups on and off campus. Beyer recently co-taught a course on global disinformation with Jevin West, associate professor in the Information School. In partnership with the US Army War College, the Jackson School has begun another cybersecurity initiative led by acting assistant professor Sarah Lohmann, with a focus on cyber resilience, energy security, and counterterrorism, all involving the European landscape.
"Having these initiatives live in the Jackson School and the College of Arts & Sciences is really valuable," says Curran. "Many technology issues involve a complex set of social relationships and social organizations. They require an understanding of complexity and ambiguity — they need a critical lens toolkit — that only liberal arts training provides. Having students who have that sensibility and skillset is crucial for society's future."