What makes a gift memorable? Faculty, students, and alumni featured in Perspectives newsletter this year were asked to describe a particularly memorable gift. From swim lessons to preschool jewelry to guava candies with a history, one thing is clear: what makes a gift special has nothing to do with the cost.
Gifts of Experiences
About ten years ago, my sister gifted me swimming lessons at the YMCA. I have always loved the water, but growing up I didn't have the opportunity to learn. This gift was very special and memorable because it gave me the opportunity to spend special time with my sister as we both were learning something new. It also opened me to embrace those aspects of learning that push you to be brave and vulnerable at the same time. I am currently pregnant, and swimming is my regular exercise. It warms my heart to know that while I swim, my baby is being doubly held in water.
Iris Viveros Avendaño
PhD, Gender, Women & Sexuality Studies, 2021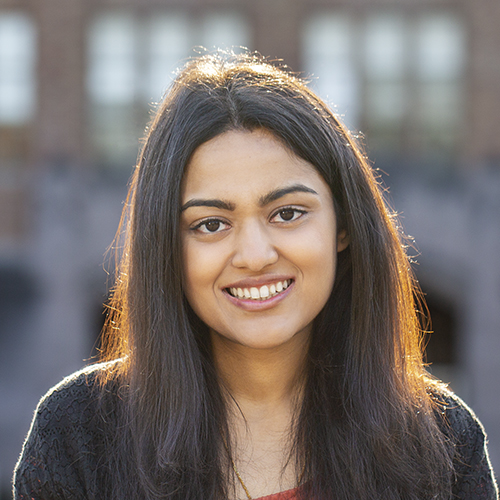 My parents gifted me the experience of a trip to East Asia (Hong Kong, Thailand, and Tokyo) in December 2019. Learning about the different cultures and celebrating the holidays there are memories that I will always cherish. Given that COVID impacted the world shortly after, I'm especially grateful for that trip.
Ishira Parikh
BS, Biology, BA, Disability Studies, 2021
Gifts with Longevity
For my 17th birthday, my mother got me a pair of Beats Studio headphones — my first pair of high quality wireless headphones. This was particularly special to me because I am a huge fan of music and every song I played through these headphones sounded incredible. Graduating college and pursuing my goals has been no easy task, but I can always rely on music to help get me through whatever ups and downs I come across. Those headphones, believe it or not, have played an integral part in helping me get through my undergraduate years.
Anthony Stokes
BA, Law, Societies & Justice, 2021
Just prior to getting my first driver's license and without consulting me, my father bought my first car. It was an unusual and rare car, a 1956 English Ford Consul convertible in a light baby blue. He paid $50 for it. Foreign cars in 1967 were considered out of vogue by my classmates, and I subsequently endured bullying. I grew to love the car and the experience with it became a valuable initiation to European culture concurrent with my growing interest in music and the pipe organ.
Paul Fritts
Established the Paul B. Fritts Endowed Faculty Fellowship
Gifts of Family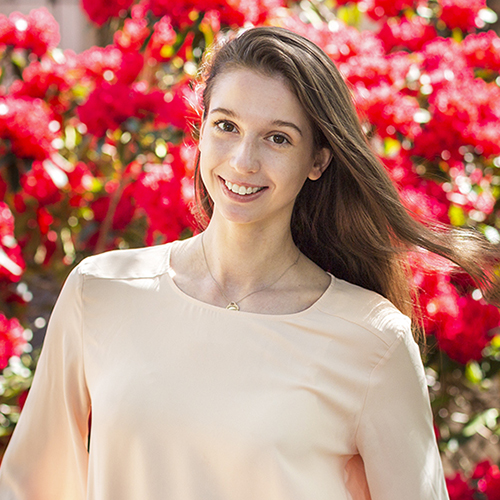 I am most grateful for the Calle family. Emma Calle and I were UW volleyball teammates, and her family took me under their wing when I came to the UW from Russia. I celebrated my first Christmas with them, Emma and her mother (Jan) organized my wedding, her father (Martin) and sister (Mackenzie) made a video for my family back in Russia, and her mother gave me her grandmother's ring as "something borrowed." I am grateful for them.
Maria (Bogomolova) Logan
BA, Classics, 2021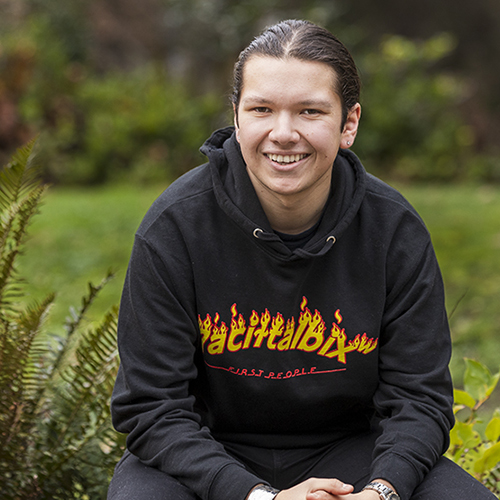 The most memorable gift I've ever received is my younger twin brother and sister. As a young kid who didn't understand how the world worked, I begged my parents to have more kids. Soon and with a little luck, I was an older brother to two wonderful humans. Now they are 16, taking their driving tests and preparing for college, and it's been the best gift to mentor and grow up with them.
Owen Oliver
BA, American Indian Studies, Political Science, 2021